"St. Nicks Choice Large Christmas Lite Reel" Is Not Available for Sale Online.
We have provided the content below as informational. Please view additional items Customers also viewed.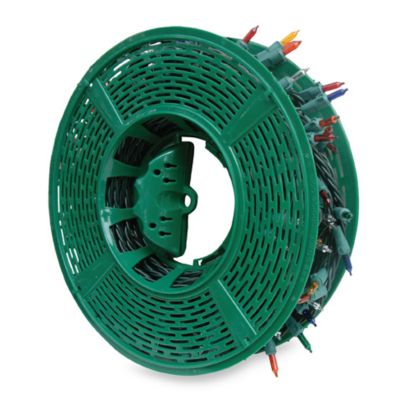 It's also very handy for keeping extension cords neatly stored away.
It helps keep strings tangle-free and unwinds in seconds for easy decoration.
Simply grab the center handle and wrap for storage.
When you want to decorate, insert a pen or small screwdriver into the center, and unroll.
Measures 10 3/4" x 2 4/5".
This convenient reel holds up to 100 ft of 16 AWG extension cords, or a 25 ft strand of C-7 or C-9 lights.
It can also hold a 50 ft strand of rope lights, or a 300 count strand of mini or icicle lights.
SKU # 16705888