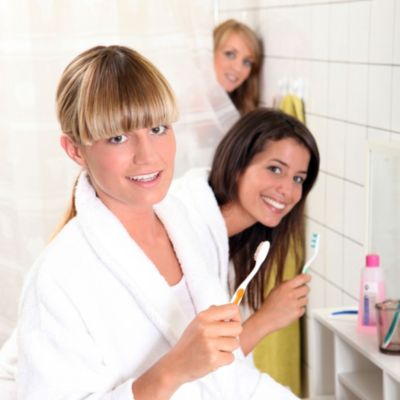 The easiest way to keep all your stuff together is with a shower tote or caddy to hold your soap, shampoo, conditioner, razor, toothbrush, toothpaste.
All the things you need at your fingertips when you're trying to get out the door
You'll also need something to wear for the trip up and down the hall, so remember a robe or towel wrap and slippers
A portable suction hook gives you something to hang it on while you're in the shower
And that's not all; don't forget towels (two sets mean less frequent laundry days), washcloths, a hair towel, flat iron, blow dryer
It takes a lot to look this good! Check out the video to see how to manage the dreaded "shared bathroom situation."