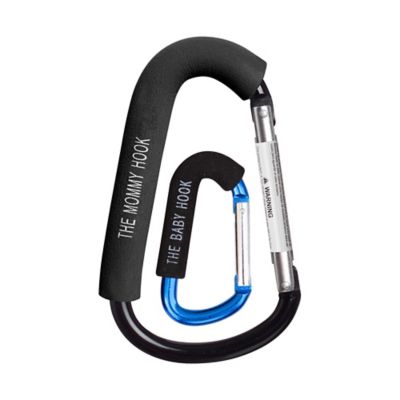 Built to last, lightweight and versatile, this hanger fits virtually all stroller handles, is made from durable, heavy-duty aluminum, and has a rubber grip to keep it from sliding.
The Mommy Hook[R] can be used on a stroller or shopping cart to hold diaper bags, shopping bags, camera bags, groceries, toys, purses, clothes, and much more.
Plus, there's a baby hook for smaller items.
SKU # 16451673