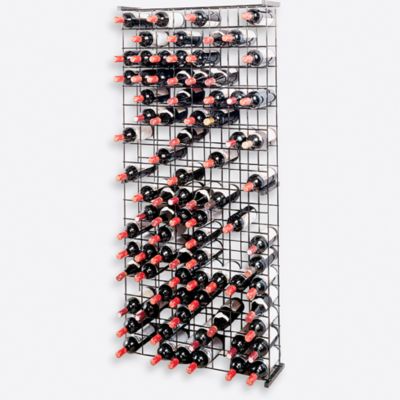 Practical, affordable, and thoroughly sophisticated, its minimalist design makes it suitable for the living room or dining room as well as the wine cellar.
This sleek, black epoxy-coated wine rack grid allows for individualized storage and easy access.
Holds up to 144 bottles.
Measures 66" H x 30" W x 8" D.
One-year warranty.
SKU # 16091391