Personalization is required to add item to cart or registry.
Alternate image 1 for Born to Fish Lotion Dispenser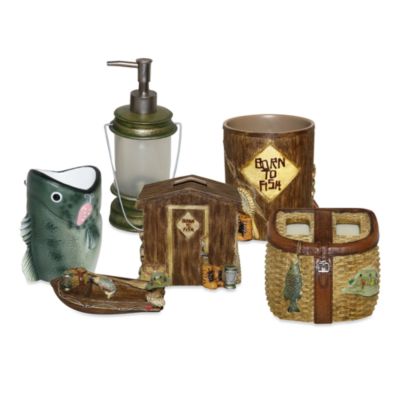 Watch the video for Born to Fish Lotion Dispenser
▶
Similar Items
The item you viewed above is out of stock. We also suggest:
Coordinate with the other accessories for a finished look, or use individually to update your current decor.
Measures 3 1/2" x 3 1/2" x 9 1/2".
Imported.
SKU # 40693286
View More
Related Searches
Same Day Delivery Exclusions
Same Day Delivery is not available for items that ship directly from the vendor or furniture items delivered by truck.