Personalization is required to add item to cart or registry.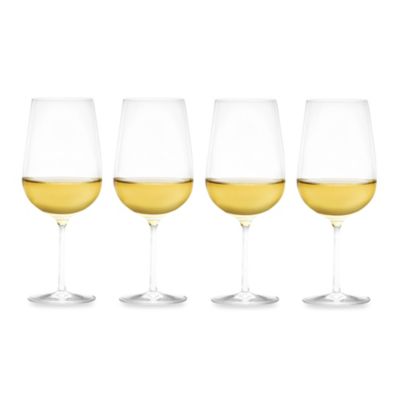 Alternate image 1 for Mikasa® BarMaster's™ 24-Ounce White Wine (Set of 4)
Watch the video for Mikasa® BarMaster's™ 24-Ounce White Wine (Set of 4)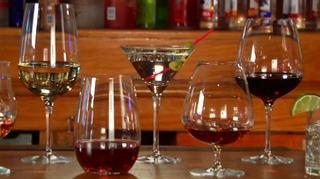 ▶
Similar Items
The item you viewed above is out of stock. We also suggest:
Sold in sets of 4.
Hand wash.
Imported.
SKU # 18548968
View More
Mikasa BarMasters Barware
With Mikasa's Bar Master's series of stemware, your at-home bar will always be stocked with the right glass for any type of drink you serve your guests. Each glass in the series is specifically engineered to enhance the flavor and aroma of the drink it's designed for. Take this red wine glass. It's crafted with an ideal shape to enhance the bold flavors of red wine. It features a large bowl to promote the oxygenation and allows for ample space to swirl the wine, freeing the bouquets. The large rim releases the aromas as the wine is sipped. That's important because red wine should hit the front of the palate to deliver maximum flavor. Plus, the glasses are expertly crafted from European lead free crystal for quality you can feel. The Mikasa Bar Master's series - the right glass for every drink.
Related Searches
Same Day Delivery Exclusions
Same Day Delivery is not available for items that ship directly from the vendor or furniture items delivered by truck.