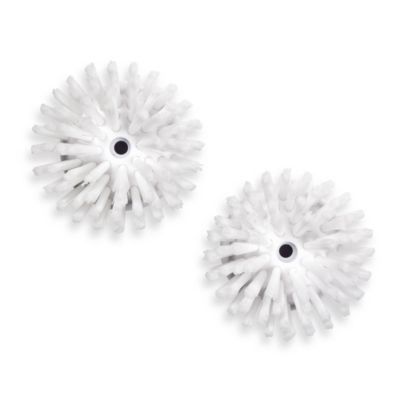 Alternate image 1 for OXO Good Grips® Replacement Soap Squirting Palm Brush (Set of 2)
Alternate image 2 for OXO Good Grips® Replacement Soap Squirting Palm Brush (Set of 2)
Alternate image 3 for OXO Good Grips® Replacement Soap Squirting Palm Brush (Set of 2)
Alternate image 4 for OXO Good Grips® Replacement Soap Squirting Palm Brush (Set of 2)
Watch the video for OXO Good Grips® Replacement Soap Squirting Palm Brush (Set of 2)
Sturdy nylon bristles make scouring pots and scrubbing pans easier and are safe for use on nonstick cookware.
Refill brush heads are sold as a set of two and include instructions.
Durable nylon bristles easily cleans
Dispenses soap on demands baked-on food and are safe for non-stick cookware
Oxo Good Grips Soap Squirting Palm Brush sold separately.
SKU # 16755613
Related Searches
Similar Products