"Precious Godson Photo Frame" is not available for sale online.
This item may be discontinued or not carried in your nearest store. Please call your local store to check in-store availability before heading there. For informational purposes, the product details and customer reviews are provided.
Related Searches
Similar Products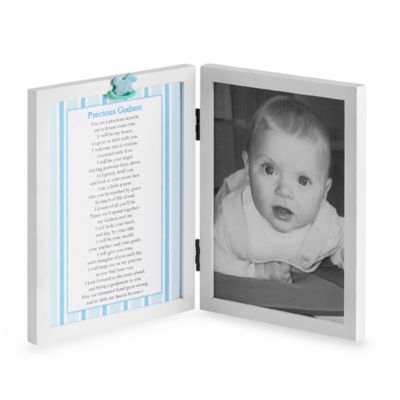 Precious Godson Photo Frame
I welcome this invitation, extended with love. I will be your angel, sharing promises from above. As I gently hold you, and look at your sweet face. I say a little prayer, that you be touched by grace. So much of life ahead, I dream of all you'll be. Times we'll spend together- my Godson and me. I will hold your hand, and stay by your side. I will be your model, your teacher, and your guide. I will give you time, with thoughts of you each day. I will keep you in my prayers, as you find your way. I look forward to the years ahead, and being a godparent to you. May our treasured bond grow strong, and in faith our hearts be true. ©Teri Harrison.
SKU # 15904879