Personalization is required to add item to cart or registry.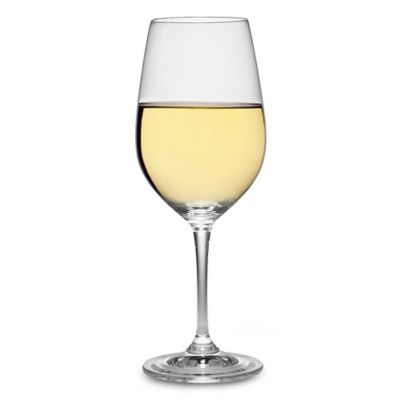 Alternate image 1 for Riedel® Vinum Viognier/Chardonnay Wine Glasses Buy 6 Get 8 Value Set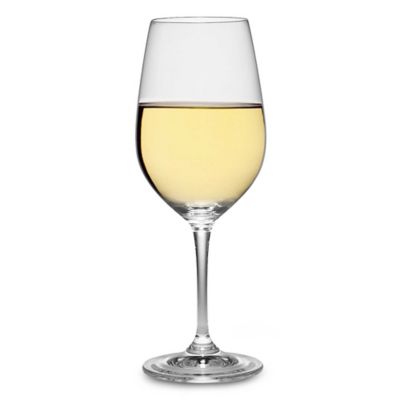 Alternate image 2 for Riedel® Vinum Viognier/Chardonnay Wine Glasses Buy 6 Get 8 Value Set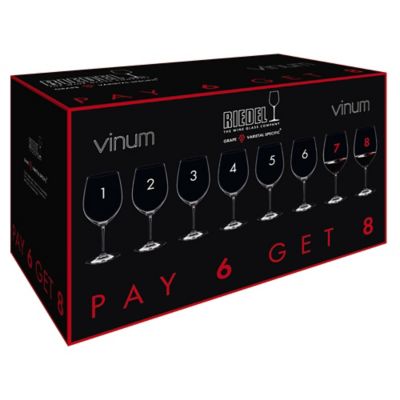 Watch the video for Riedel® Vinum Viognier/Chardonnay Wine Glasses Buy 6 Get 8 Value Set
▶
Similar Items
The item you viewed above is out of stock. We also suggest:
The Riedel Vinum Viognier/Chardonnay Wine Glass was developed for the appreciation of dry white wines below 14% alcohol with medium to full body and medium to low acidity such as wine from Chablis, Hermitage and made from grape varieties such as Albarino, Aligote, Chardonnay, Marsanne, Pinot (grigio, gris, blanc) Roussanne and Viognier
Machine blown in Germany
Set of 8
Lead crystal
Dishwasher safe
12.38 oz. capacity
Measures 7.75" H
Imported
SKU # 16045675
View More
Riedel Vinum XL Wine Glasses
Hi my name is Amy from Bed Bath & Beyond and I'm here to tell you about the Riedel Vinum Glass Collection. Established in 1756 Riedel Crystal has been producing glass in the heart of Europe for almost 300 years and 11 generations. They are recognized worldwide for designing and producing the highest quality glasses and decanters for wine and spirit enjoyment.
They were the first to discover that content commands the shape which led to the development of wine friendly stemware. Based on this principle, the Vinum Collection, first produced in 1986, became the first machine-made glass in history to be based on the characteristics of grape varietals.
Riedel produces collections for every lifestyle and price range. Whether for critical wine evaluation, a casual picnic or an elegant dinner there is a series for every wine lover. The Vinum Collection is lead crystal and dishwasher safe. We offer nine different glasses in the assortment so you're sure to find the perfect match for your wine or spirit choice.
They include Chablis, Riesling or Zinfandel, Sauvignon Blanc, Montrachet or Oak Chardonnay, champagne, Cabernet Sauvignon or Bordeaux, Pinot Noir or Burgundy, Shiraz or Sirah, and Port. The elegant and classic lines of the Vinum Collection are the perfect match for any table setting.
The Riedel Vinum Glass Collection is available online and at a Bed Bath & Beyond store near you.
Same Day Delivery Exclusions
Same Day Delivery is not available for items that ship directly from the vendor or furniture items delivered by truck.