Personalization is required to add item to cart or registry.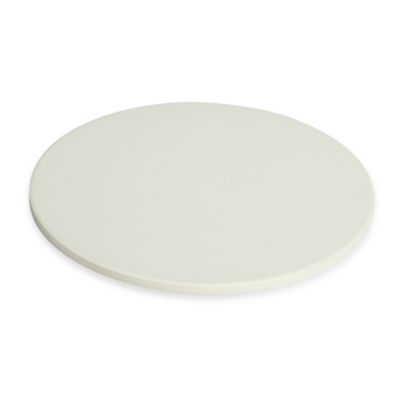 Alternate image 1 for Breville® 13-Inch Pizza Stone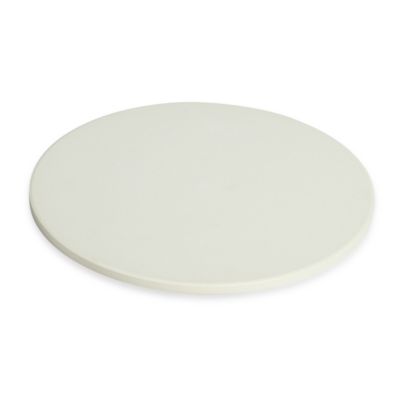 Watch the video for Breville® 13-Inch Pizza Stone
▶
Similar Items
The item you viewed above is out of stock. We also suggest:
Breville 13" Pizza Stone delivers even heat distribution to ensure consistent baking temperature
Porous surface absorbs moisture from the pizza dough, resulting in a deliciously crisp pizza crust
For use with the Breville® The Smart Oven™ Convection Toaster Oven or traditional household ovens only
Stoneware
Hand wash
Measures 13" diameter x 0.5" H
Model BOV800PS13
SKU # 16849448
View More
Breville Smart Oven Accessories BOV800CB
There are some handy accessories available for the Smart Oven. The bamboo cutting board and tray is the smart space saver. It's bamboo, which is the ideal material for a chopping board since it absorbs very little moisture and has natural antibacterial properties. Bamboo boards are also a lot harder than most chopping boards and less prone to markings from your knife over time. You can also use it as a serving tray because it has recessed handles that make it easy to pick up and transfer directly onto the table. This replaces the need for a trivet or heat map which will protect the table's surface for heat damage. But the clever way to use it is to keep it directly on top of your Smart Oven, and that will save you countertop space. The mounted silicone feet allows for the top surface to remain cool, so you can store many of your common kitchen items, such as fruit bowl, a knife block, or even a loaf of bread. And when it comes to pizza, this is the first convection oven to offer the 13-inch pizza pan tray. And depending on your crisping preferences, you can use the nonstick pizza crisper that will give you supreme golden brown results, or you can use the pizza stone which you preheat in the oven at 450 degrees Fahrenheit for 15 minutes. You can also use this in a traditional wall oven.
The Smart Oven accessories, a few more great innovations by Breville.
Related Searches
Same Day Delivery Exclusions
Same Day Delivery is not available for items that ship directly from the vendor or furniture items delivered by truck.