Personalization is required to add item to cart or registry.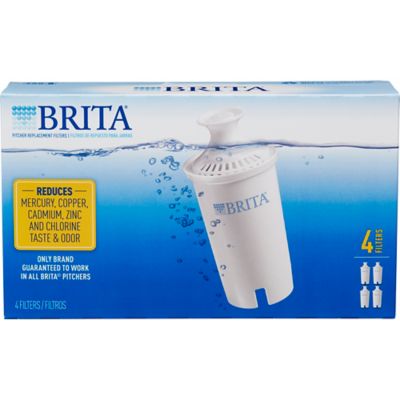 Alternate image 1 for Brita® 4-Pack Replacement Filters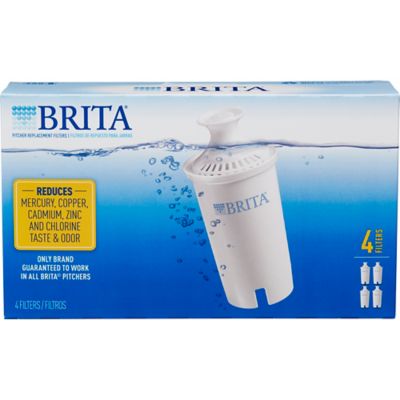 Watch the video for Brita® 4-Pack Replacement Filters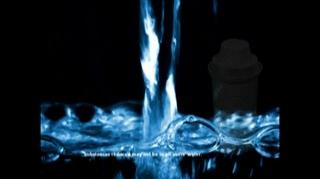 ▶
Similar Items
The item you viewed above is out of stock. We also suggest:
This pack of Brita Replacement Filters will keep your Brita functioning properly
For use with any Brita pitcher
Filter removes chlorine and reduces sediment and water hardness
Set includes four filters
BPA-free
160 gallon capacity
Imported
SKU # 12076770
View More
Brita Pitcher
A small change in your life can make a big difference for you and the environment. One Brita Pitcher can effectively replace as much as 300 containers of bottled water and also reduces chlorine flavor, mercury, and copper from tap water. So you get great tasting water with less waste. Talk about refreshing.
Related Searches
Same Day Delivery Exclusions
Same Day Delivery is not available for items that ship directly from the vendor or furniture items delivered by truck.