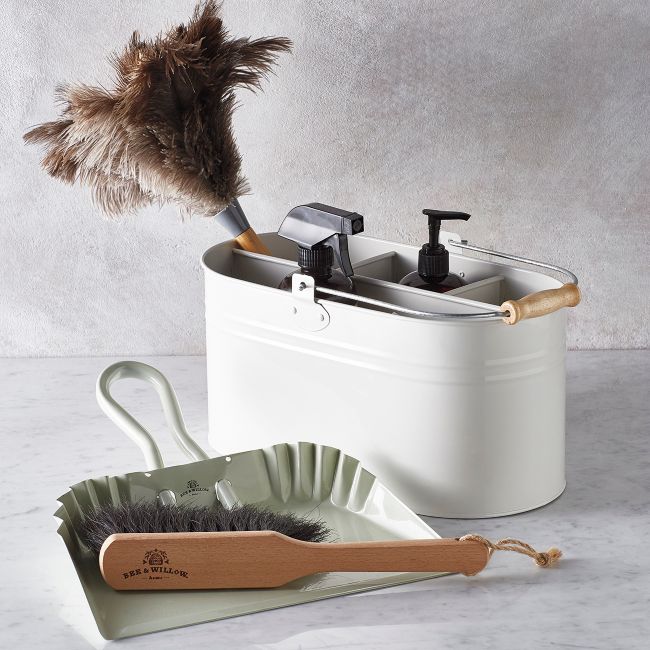 Cleaning
Spring Cleaning Hacks for People Who Really Hate Cleaning
Spring cleaning. For some of us, it's the highlight of our year. For the rest of us, not so much. If you don't have a lot of time, energy, or the desire to deep clean your home, here are some hacks from Becky Rapinchuk, a.k.a. "Clean Mama."
You can clean your ceiling by climbing a ladder and straining your arms. You can clean hard-to-reach corners of your floor by lying down and wedging your arm uncomfortably into places that are not completely safe-seeming. Or you can use an expandable duster. It will help you reach neglected crevices without getting yourself stuck or having to spend all afternoon dragging a ladder around. You can also save some time by using a robotic vacuum to clean most of the floor, then using a microfiber mop to give it extra shine.
Cleaning the carpet can be draining. Make it less so by tackling a room each day. Use an upright vacuum cleaner to get the job done effectively and quickly.
Make cleaning your hard surface floors a one-step process with a steam cleaner. Your floors will get less wet than with a traditional mop, and they'll be cleaned and sanitized in one go.
This seemingly monumental task is about to become a lot simpler. Use a brush attachment with your vacuum, and run it over your baseboards. Done!
A fact of life: Pillows and blankets tend to get dusty. Another fact of life: we don't always have the time or energy to give them a full cleaning. The trick to removing dust quickly: Put them in the dryer for 15 to 20 minutes. Voilà, dust be gone!
Leave the outside of windows to the professionals, and take care of the inside on your own. Use a squeegee with a telescoping handle, plus a glass cleaner. It will help you get rid of grime quickly, and the handle will help you get to hard-to-reach corners with ease.
Use the upholstery brush on your vacuum to remove lint and dust fast. In the event that you feel a burst of energy after your second cup of coffee, go over the surface a second time with a lint roller. Then return to a relaxed position on your newly refreshed sofa.