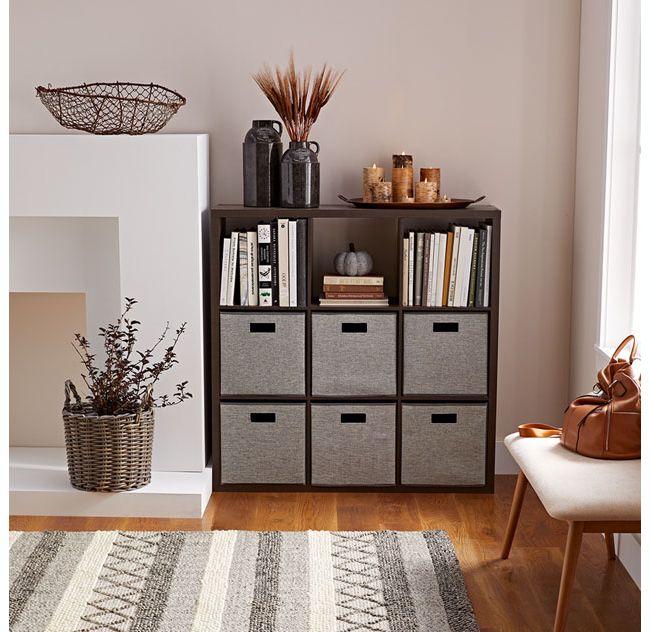 clear the decks before you deck the halls with these pre-holiday decluttering strategies.
Is your entryway a clutter magnet, where shoes and totes and assorted forgotten hats like to gather and multiply? Call in the creative storage solutions! Stow mittens and mufflers in a storage bench. Put up some shelves for your keys and glasses. Hang hats and leashes on hooks. Add a shoe rack or two to contain your kicks. Then savor the feeling of being greeted by a tidy space every time you open the door!
create a sanitation station
This year calls for a new kind of hospitality. Why not stock your foyer or entryway for venturing out and welcoming in with a ready supply of masks (disposable and reusable), a receptacle for used masks, sanitizing sprays and wipes (including travel sizes), and perhaps an automatic hand-sanitizer dispenser to help make hand-cleaning a habit?
There's something so pleasing about a closet that contains only items currently in rotation. This is a great time to put away the pool noodles and picnic baskets to make way for winter favorites. Add a few empty hangers for guests or new acquisitions. If the closet floor is feeling chaotic, there are endless storage options -- shoe racks, hanging cubbies, and shelving units.
bring on the clutter busters
Create a welcoming home base by stowing everything that distracts from your holiday vision. You can choose from a variety of pieces that serve double duty as chic decor and storage. Put a lid on your home office clutter (and maybe stop thinking about work) with a storage ottoman that also functions as extra seating. Your throws and blankets will look gorgeous when rolled side-by-side in a basket, instead of hanging out on the back of the couch. For instant hospitality on wheels, consider a bar cart or two for your cocktail kit or board game collection.
This is a year of firsts, so why not have this be the first year that you freshen up your holiday linens way before the last minute? Ironing tablecloths and folding napkins is a soothing, grounding task that you can start and finish well in advance of the holiday season. (Hang pressed linens from the clips of a skirt and slacks hanger to avoid re-wrinkling.) And maybe it's time to shake things up with some fun holiday-themed napkin folding techniques and new tablescape ideas? Go ahead, indulge your wildest decor fantasies, there's a world of new traditions to discover.
It's fun to untangle, dust, and sort the holiday gear. Get the kids to help. They might roll their eyes, but they do want to hear the story behind each ornament, menorah, and wreath. You may also discover a broken piece or two that needs to be replaced and, while you're at it, wouldn't it be fun to commemorate 2020 with a few new adornments? Pro-tip: pop a sock over your vacuum hose for safely removing dust and cobwebs from delicate ornaments.
Wouldn't it be great if this was the year when you had the same number of lids and food storage containers? Get 'em out. Match up those tops and bottoms. No lid? Sorry, you're recycled! Do you need to beef up your collection? How about some transparent glass containers. They let you see what's inside your fridge and what shape it's in. Bright idea: start cooking prep early by chopping basic ingredients and storing them in your glass containers.
Don't we all need an assistant? Besides making your home smarter by controlling lighting, heating, and even beefing up security, Google Nest can help you plan and execute on the most ambitious holiday plan. Use the Google Assistant feature for help researching recipes as well as creating shopping, to-do, gift, and guest lists. Google Assistant will also walk you through recipe prep, set timers, remind you of anything and everything, and keep you entertained as you work your holiday magic.