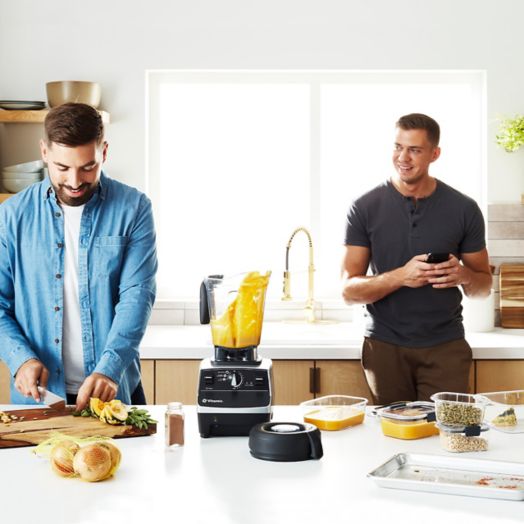 3 registry dilemmas & how to solve them
no more excuses—we've got the time-saving tools you need!
Wedding planning is pretty much a full-time job these days, so we understand why some couples feel they just don't have the time or brain power to create a wedding registry. In reality, though, focusing on future wants and needs is exactly what every engaged couple should be doing to prepare for their new life together. And since we're always here to help—we've designed some tools to tackle these commonly heard registry dilemmas.
"but we're too busy to register!"
Again, we get it. Planning the big day is a big undertaking. The two of you are lucky if you have five minutes to grab lunch and check your phone during the day. But thanks to the Bed Bath & Beyond app, five minutes (if that!) is all you need. Our app lets you quickly set up your wedding registry and then add gifts on the go–like when you're waiting for the caterer or taking the dog for a walk or doing some pre-sleep scrolling. You can also use the app in-store to scan and add items to your registry or share your registry with family and friends via text, email, favorite social media channel, and more.
"we just don't know where to start."
Couples with this complaint usually fall into one of two categories: they're either overwhelmed because they need everything or they're at a loss for ideas since they already have some stuff.
For the nearly-weds who need it all, we suggest getting started with our registry quick picks. Each collection is essentially a registry checklist featuring top picks for that category or room. You can easily breeze through them, adding multiple must-haves to your registry with just a couple clicks.
For those couples looking for registry ideas and inspiration, our wedding registry guide is the way to go. It's full of the latest home products and organized by lifestyle, so you can just skip to what's important to the two of you.
"we want nice stuff but don't want to ask too much of our guests."
Well, aren't you two the best couple ever?! But seriously, we love how thoughtful today's couples are, and we're happy to say there's an easy solution to this dilemma. Just use our registry price analyzer (found in your registry dashboard) to make sure you've requested the right amount of gifts in a range of price points. To calculate your personalized recommendation, we take into consideration things like how many guests you plan to invite and if you'll be having an engagement party or a wedding shower. That way, every guest will be able to find the perfect gift—one that fits their budget and your needs.
OK. Now that you've got the tools, it's time to build your registry and cross this important to-do off your wedding checklist!