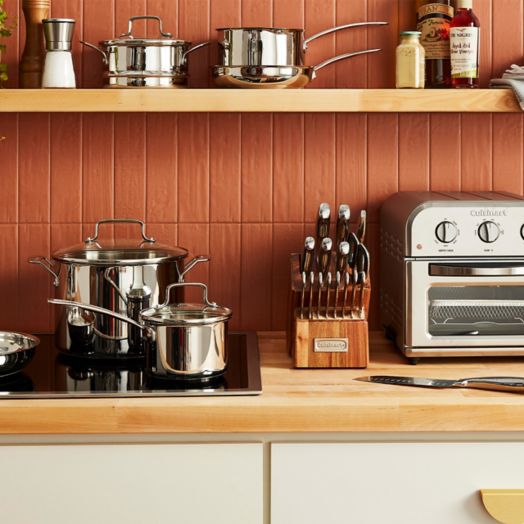 4 ways to build your best wedding registry
registering can be fun... but it can also be a bit intimidating. never fear – we've got tips to help you tackle this to-do!
Sometimes the most challenging part of building a wedding registry is knowing where to start. After working with countless couples, we're sharing our top strategies to help you achieve registry success. Surely one of them will lead you to your best wedding registry!
1. don't reinvent the wheel, er, registry
Guess what? We've done your homework for you. We've assembled a variety of collection starters (clearly organized by product type, room, function, or brand) filled with wedding registry must-haves. That means all you and your partner need to do is check them out, mark your faves, and add them to your own registry – click, click, done!
Generally speaking, soon-to-be-weds could use items for every room of the house. So why not approach the registry process that way? Go room by room, thinking of all your kitchen needs before moving on to the next room. Want help? Our registry guide can walk you through it.
3. there's an app for that
If you like convenience, we've got you covered. With our app you can quickly update your registry at any time. With a personalized wedding registry checklist that tracks your progress, a fun hit-or-miss tool that has you swiping left or right to quickly add or dismiss items, and plenty of ways to browse wedding registry ideas, our app makes registering super easy.
4. let your lifestyle be your guide
Nobody knows the two of you better than, well, the two of you. So make sure your wedding registry reflects who you are as couple: your personality, preferences, pastimes, and passions. Maybe you both love to cook. Or maybe you live for adventure. You may be party throwers... or prefer quiet nights at home. Whatever your lifestyle, the best wedding registry items are the ones that help you support it!