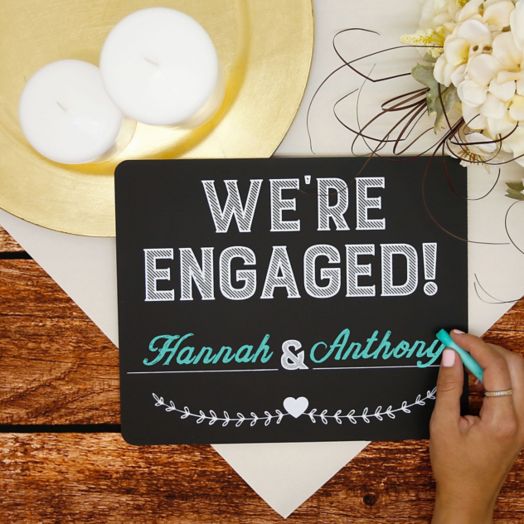 6 best wedding gifts for friends that they'll actually use
wedding gifts for friends: the best presents that they'll actually use.
When close friends are getting married, you want to avoid getting them a knickknack that they'll just shove to the back of a shelf somewhere. They're your friends, after all. And friends shouldn't buy friends useless presents. It's important to get them something they'll truly enjoy. To help you along in the process, we've broken down the best wedding gifts for friends by category. These items are both practical and thoughtful.
One of the best wedding gift ideas for friends is bedding. Soft, cozy items to snuggle up in are sure to be a hit. The nice thing about these marriage gifts for friends is that they're endlessly practical, and they also come with some nice opportunities for personalization.

If your friends are extremely pragmatic, try a quality sheet set. No matter how many sheets your friends already have, one more will be useful on laundry day or when house guests come to visit. Furthermore, this is a good opportunity to encourage practical friends to treat themselves. High-thread-count sheets add a little touch of luxury to daily living.

Does your friendship with the bride or groom revolve around a lot of laughter and inside jokes? Try some fun throw pillows or throw blankets. This can be a good opportunity to pick whimsical patterns and designs that remind your friend of your favorite conversations. Whether your friend is known for their love of lemons, devotion to their pet, or passion for boating, there's a pillow or blanket for them. Cozy throw blankets and squishy pillows are incredibly versatile. Though they'll be great in the bedroom, your friend can also use them to relax in a reading nook, make a movie night more comfortable, or stay warm at a bonfire.

If you want something personal but a little more elegant, you can try personalized bedding. Chic monograms are great accents for pillows, blankets, and sheets. Personalized bedding can also include heartwarming messages to celebrate your friends' new status as a married couple.
appliance gifts for newlyweds
Make your friend's daily life easier with a helpful appliance. Small appliances can be an excellent wedding gift for a best friend. They have a bit more "wow factor" than a basic coffee mug. Which appliance should you get? That will mostly depend on your friend's tastes.

For the friend who hates doing chores, try a robot vacuum. This helpful little tool keeps the floor clean without requiring any daily maintenance. Every time your friend sees their little helper slide across the floor, they'll think of you.

If your friend loves experimenting with gourmet cooking, you have countless excellent options to choose from. A sous vide is a great way for your friend to take their cooking to the next level. This device lets your friend make perfect steaks, easy flans, and more. For the person who loves sodas and sparkling waters, try a home sparkling water maker. Other kitchen small appliances newlyweds will love include air fryers, toaster ovens, and food processors.

There are also a lot of fun wedding gift ideas for friends who love tech. You can help your friend augment their home sound system with a few new speakers. Another fun option can be smart technology for lighting or thermostats.
Dishes and other types of kitchen essentials are one of the most popular wedding gifts for a reason. A nice set of plates or an elegant serving tray adds a touch of class to any home, and they're a practical item everyone uses. However, if you're looking for a sentimental wedding gift for a best friend, you might be wondering whether dishes are really the best choice. The good news is that they can be. As long as you select the right style, kitchenware can be a thoughtful, meaningful gift.

One of the easiest ways to make kitchenware into a wedding gift for a best friend is with personalization. For example, a popular wedding gift for a groom from his friend is a nice set of crystal tumblers engraved with his initials. Other fun ideas include "Yours, Mine, and Ours" cups or a platter engraved with the married couple's new last name. Whatever you choose, personalized kitchenware is a thoughtful and useful present.

Another way to make a kitchenware gift more sentimental is picking something with a little extra class. Treat your best friend to a high-end product they wouldn't have otherwise splurged on. Something like an enamel cast iron Dutch oven or a hardwood charcuterie board helps your friend turn basic meals into special occasions.

You can also use kitchenware to reference your friendship. If you and your friend bonded over your love of fine espresso, some new portafilters for their machine could be an excellent gift. For the friend that you have cookouts with, try a nice set of grill tools. The best wedding gifts for friends are ones that celebrate the things you love about your friend or love doing together.
home décor wedding gifts for friends
Even if your friends have already created a gorgeous home together, their wedding is a great opportunity to add some extra decor. Home decor is a great way to show that you truly know your friend's tastes. It's also one of the best wedding gift ideas for friends because there are lots of opportunities to add a personal touch.
Memorable keepsakes like pictures and
photo frames
are one of the sweetest presents you can give your friend. Consider finding a custom frame to display the newlyweds' names and fill it with a charming picture. Depending on your relationship with your friend, you can fill picture frames with romantic portraits of the couple, a cute hand-painted image of their home, or a collage of memories.
If your friend prefers more quirky pieces, home decor is a great way to give them a one-of-a-kind present. Shop around and look for unique pieces that speak to your friend's special personality. Whether this means a fun new lamp or a charming coffee table book, the main goal is to find something they'll appreciate. The right piece of home decor stands out from a sea of functional presents, and it helps the newlyweds decorate a home that reflects their tastes.
For your nature-loving friend, try plant decor. Faux or living plants are one of the most useful types of decorative wedding presents because they easily blend with any home design. To make your present even more special, consider putting it in a lovely planter with a personal message on it.
Many wedding guests focus on the kitchen when they're purchasing gifts, but
bathroom products
are just as essential. By getting these overlooked gifts for your friends, you reduce the chance of accidentally repeating someone else's presents. When your friend is using bath mats, hand soaps, or shower curtains you picked out for them, they'll be sure to think fondly of you.
Towel sets are one of the most practical wedding gifts you can get a friend. No home ever has enough towels, so this present is sure to get some use. To ensure your friend really appreciates the present, pick the nicest towels you can find. Thick, fluffy towels make an everyday shower into a special occasion.
If you're looking for wedding gifts for a bride from her friend, consider a nice bath set. After dealing with all the stress of a wedding, a basket with bath bombs, face masks, and other luxuries will be a thoughtful present. The couple will enjoy a chance to relax and treat themselves to a little spa day.
organizational wedding gift ideas
If your friend values functional, sensible gifts, consider getting them some items to help organize their life. These gifts can make it easier for the bride or groom to manage all the new presents they got at their wedding. They also let the married couple know that you're looking out for them.
Storage and organization
tools can actually be very personal when you pick the right options. As you consider wedding gift ideas for friends, consider whether the bride or groom has an activity that necessitates a little extra storage. A pal who loves makeup might appreciate clear, stackable containers to organize cosmetics. If they're just starting a side business, a file cabinet and other office accessories can be helpful.
The great thing about giving storage products as a wedding gift is that your present will be in use almost constantly. There are all sorts of little day-to-day tasks that you can improve with a little organization. Spice racks, over-the-door shoe caddies, or drawer organizers can make your friend's life a little easier.
Ultimately, all of these ideas can be a great way to celebrate your friend's personal partnership. Remember that the most important thing is to choose something special. Think carefully about your friend's personality, home, and lifestyle to find the best marriage gifts for friends.