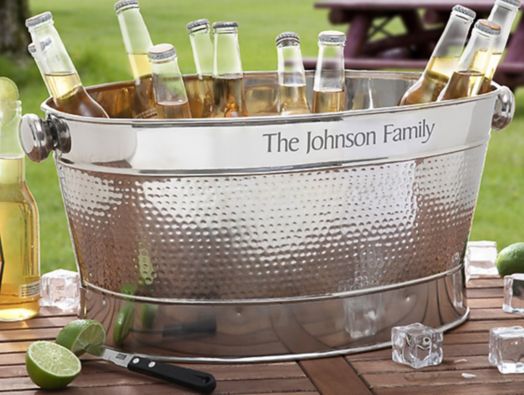 8 tailgating essentials for game day
get ready for the big game with these tailgating essentials.
Is there anything better than supporting your favorite team during a tailgating party? Whether you are a diehard fan or just like the food and fun atmosphere, it's tough to beat the excitement of a pre-game party. Get ready for all the parties and events that celebrate your team with these eight tailgating essentials.
Tailgating is really just a huge party that usually takes place in the parking lot of a stadium. People often set up the night before or get there early in the morning. Fans play games, share food, and have a great time before and after the game. Folding or camping chairs help you stay comfy for hours. Keep in mind that you don't want to spend the whole day on your feet. These chairs also give you a handy place to sit after the game while waiting for the traffic to thin out.


One of the best things about
tailgating
is the food. While some people love making burgers and wings, others bring desserts and side dishes to share. With a tailgate grill, you can easily whip up some of your favorite dishes for your friends and other fans. You might prefer a charcoal grill that gives your dishes a slightly smoky flavor or a propane grill that helps you taste the meat.
No matter what tailgate food is on your menu, a portable table gives you prep space to make some of those dishes. Portable tables have legs that fold flat. You'll have plenty of room in your car or SUV to store one. On top of using the table as a prep area, you can also cover it and use it as a dining table. Make sure you pick a table that will fit in your vehicle as some are longer than others.
One of the problems you might have with tailgating is that the weather doesn't always cooperate. You don't need to skip a game just because it starts raining though because a canopy will keep you dry. They come in different sizes and usually feature a covered portion that sits on top of four metal legs. You'll even find some that feature your team's logo or colors. It's easy to break down the canopy before you head home, too. A tailgate tent comes in handy for overnight events.
For tailgating at stadiums to
homegating
in your backyard, you need to have a good cooler. It's important that you keep your foods chilled before and after you serve them to ensure the safety of everyone who eats. Coolers come in both soft-sided and hard-sided designs that can hold up to 72 cans of your favorite soda and any other dishes or ingredients you plan on bringing with you.
A slow cooker gives you an easy way to make tailgate food the night before and keep it warm throughout the whole party. You can choose one that has a digital control that helps you keep an eye on the temperature and tell the device when to start cooking. Instant Pots are similar to
slow cookers
but can perform more functions. Make sure you pick one with the capacity that you need.
Tailgating essentials also include power supplies. The chances are good that the parking lot or yard where you party will not have electric hookups. A power station ensures that you have enough power to run a slow cooker and any other small appliances you want to use. Many power stations are easy to use because you can charge them at home and get hours of power. Some models even have USB ports to charge your phone and other small devices. Power stations can also run off gas or propane.
By the time you pack all of the tailgate gear you need, you might find yourself wishing you picked up a few tote bags. Tote bags are great for tailgating because they give you a convenient spot to store and organize your supplies. Not only can you choose fun bags that use your team's colors, but you can also pick out custom bags that include your name on them. The best bags have reinforced stitching that makes them sturdier.
Getting ready for tailgating season is easy because you just need a few essentials. The most common things to take include a tailgate grill and slow cooker, as well as a canopy and folding chairs. Find all of the tailgating supplies you need to make food and have a great time before and after the big game.