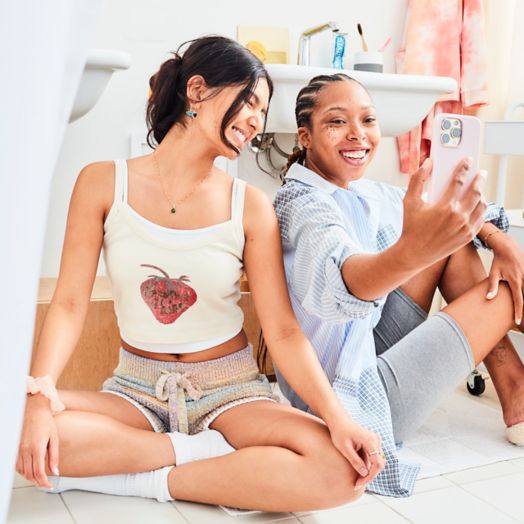 8 things to share with your roommate in college
8 things to split with your college roommate
College is expensive enough without the challenge of setting up your dorm room. Plus, with a roommate, there's simply no need to buy all the same common dorm room essentials. Here are eight things to share with your college roommate, so neither of you needs to foot the whole bill for them.
Whether to help you wake up for class in the morning or stay up studying late into the night, coffee is a college student's best friend. And, what better way to bond with your roommate than to enjoy a fresh cup together from your shared dorm room coffee maker?
If you just want a single cup, you can use a pour-over coffee maker to save on electricity or a single-serve machine to minimize cleanup. When it's several cups or a whole pot you need, whether together or solo, you can use a French press or drip machine. Some coffee makers, like an automatic drip coffee maker or an auto espresso machine, have timers you can set to have a fresh brew waiting for you when you wake up or return from class.
2. dinnerware, glassware, and utensils
With the dining hall right there in the dorm and cafés and restaurants close by, there's no need for each of you to have separate flatware and dinnerware. Get a small set of dishes, glasses, and utensils, and clean whatever you use right after your meal.
Dorm rooms are messy enough without multiple
trash cans
littered about. Reduce the mess by sharing a trash can and trash takeout duties. Lidless trash cans are fun for making shots with your crumpled-up notes, while trash cans with lids can help you keep the room looking better. You can open lidded trash cans, with a step-on, manual, or voice- and motion-sensing mechanism.
While you're focusing on school and your social life, your dorm room can get pretty cluttered (even with a great trash can). This is where a vacuum cleaner comes in handy. Vacuums can take up a lot of space, though, and dorm rooms are small, so all you really need is one per room. You can find corded and cordless vacuums and choose between upright and canister models.
While you stay looking cool to your friends, you can also stay feeling cool in your dorm room. Chances are you have only one window in your dorm room anyway, so you and your roommate might as well share the fan that sits there cooling it. A shared tower fan or pedestal fan can keep you both cool without taking up too much space.
There's not much floor space in a typical dorm room, but by sharing area rugs, you can make what space there is look the way you both want it to. As a bonus, you'll keep your feet cozy while pacing as you memorize facts for a test or plot your next paper. The right area rugs can help make your dorm room an expression of your personality and your roommate's. Look at solid color rugs and patterned rugs, and consider the variety of area rug materials, like shag, jute, cotton, and polypropylene. You can choose between power-loomed and hand-woven area rugs, too.
There never seems to be enough time to do laundry in college, but there's also never enough clean clothes around when you need them. How about sharing laundry duties with your roommate, and taking a load off both your backs? If you're going to do that, then sharing laundry supplies like hampers and laundry baskets only makes sense. Even if you don't do your laundry together, or take turns washing both your clothes, you only need one of laundry care items like drying racks, irons, and ironing boards.
Dorm rooms don't tend to have much space for furniture. Sure, you may each need your own desk chair, but if each of you also gets your own lounge seating, bookcase, and shelves, there could be little room left in your dorm room for a path through the furniture. Instead, combine your tastes and your limited dollars for some shared furniture you'll both use.


College is a once-in-a-lifetime experience, and your roommate is one of the people with whom you'll share it most closely. Sharing certain dorm room essentials you'll both need and use can help you bond while spending less and furnishing the room comfortably, so you can both focus on the real work that leads to graduation day.