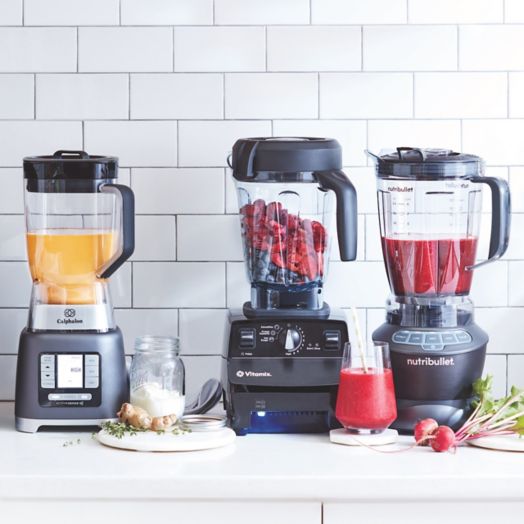 What Is a Blender?
A blender is an essential countertop appliance. Kitchen blenders have rotating blades that chop, puree, and emulsify food. It's the easiest way to make delicious fruit smoothies, iced drinks, and creamy dressings. Conventional blenders feature a two-piece design. The base contains the electric motor. The lidded container has the blade at the bottom and fits into the base. Other types of blenders include immersion blenders and hand blenders. Which blender is best? That depends upon how you plan to use it.
---
pro tip:
Although blenders and food processors both use sharp, rotating blades, a blender is much better at producing super-smooth drinks and crushing ice effectively. Most blenders have more powerful motors, so their blades spin faster than those of a food processor.
---
what are the different types of blenders?