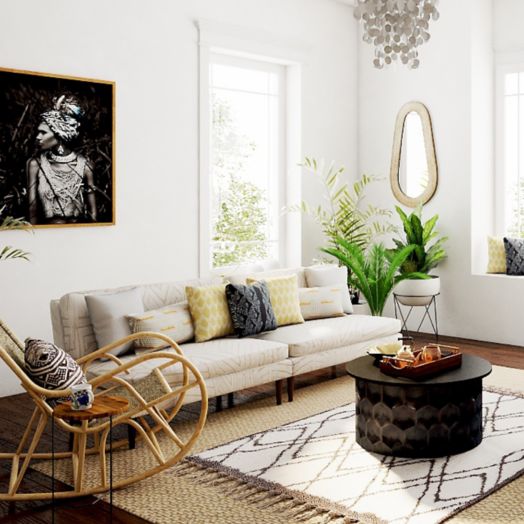 cool things you probably didn't know you could register for
furniture, mattresses, hiking trips, and more surprising but great registry items!
Think a Bed Bath & Beyond wedding registry is only for, well, bed and bath goods? Think again! Here are some of our favorite unexpected additions—perfect for personalizing your wedding registry.
couches, tables, dressers, chairs and more
grills & fire pits to heat things up
Prefer to do your cooking in the backyard? We've got just the hot picks you need to get your grill on (or marshmallows roasting)!
build a better bed from the ground up
With "bed" right there in our name, we kind of know a few things about getting a good night's sleep. And while the right layers will do wonders, sometimes there's just no helping an old or broken mattress. So go ahead–add that dreamy new mattress to your wedding registry and thank us later. Or if it's for your guest room, your friends and family can thank us later.
the great outdoors are calling
A lot of couples think about registering for luggage (hello, honeymoon!). But if the two of you prefer to "rough it," we've got you covered there, too. Find tents of all sizes, camping chairs, backpacks, and coolers and get ready for a lifetime of adventuring together.
get in touch with your wild side
Speaking of adventures...why not just add a few to your wedding registry in addition to that sweet new camping gear? We offer more than 700 fun experience giftsthe two of you can look forward to enjoying together, including trail hikes, zipline tours, ATV rides, rafting trips, and more.
...or keep things more low-key
Rather relax and reconnect?Go for any of our pampering spa packages, sunset cruises, art classes, or food tastings. And the best part is friends and family love giving experience gifts like this. After all, they're memories the two of you will have forever–what's not to love?
Need to send a gift fast? It's easy with Same Day Delivery (only $9.99 for orders over $39) and your gift will arrive right on their doorstep.

create your wedding registry now!