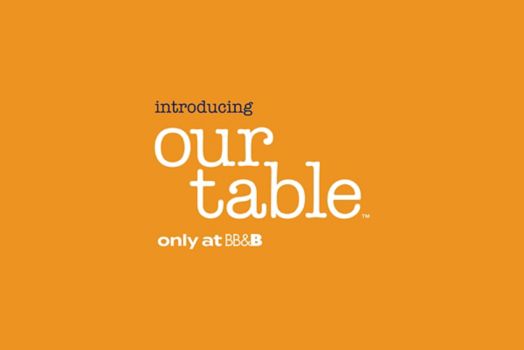 our new cooking series spotlights renowned hometown chefs sharing their favorite recipes
Introducing "From Our Table to Yours," our new video cooking series created to unite people over a common love for food, bring communities across the country into people's homes, and inspire everyone to try new dishes.
Throughout the series, you're invited to take a seat at Our Table™ with acclaimed chefs JJ Johnson, Joe Flamm, and Vivian Howard as they prepare dishes inspired by the flavors, history, and people of their hometowns. The series is hosted by celebrity chef Joel Gamoran of virtual culinary institute Homemade.
Watch all 3 episodes of the series now!
Episode 1 - Instagram | YouTube
Episode 2 - Instagram | YouTube
JJ Johnson is an award-winning chef, founder, TV personality and author. JJ presents an environment for connection through food that transcends people, memories, and generations. His diligent efforts in the food industry have amounted to untouchable accolades: James Beard Award Winner for Best Author and Nominations for Best Chef and Rising Star NYC, Forbes and Zagat 30 Under 30, and two-time Best New Restaurant of the Year Winner by Esquire Magazine. His ability to combine culturally relevant ingredients with classical techniques is showcased at FIELDTRIP, his quick-casual rice bowl shop in Harlem that highlights the future of food. Catch him today on his TV show, Just Eats, airing on Cleo TV.
See Chef JJ's recipes for Cast Iron Paella and M&T Malva Pudding Cakes.
Joe Flamm hails from Chicago and is best known as the winner of Bravo's Top Chef Season 15. Joe opened his debut restaurant, Rose Mary, in Chicago's Fulton Market last summer with a menu that blends classic and timeless dishes from his Italian heritage with bold and vibrant flavors from the Croatian coast. Joel uses a charcoal hearth and an abundance of seasonal ingredients to create a menu that he describes as "Adriatic drinking food." The boisterous space—named for Flamm's grandmothers, Mary and Mary Rose, and rosemary, which grows natively along the Italian and Croatian coastlines—offers a seasonal menu of rustic yet refined dishes. Before opening his restaurant, Joe worked as Executive Chef at Chicago's Michelin-starred Spiaggia and Cafe Spiaggia, cooking and learning alongside Chef Tony Mantuano, aka the Godfather of Italian fine dining in America, who will forever be family. Joe has cooked for presidents, celebrities, the James Beard Foundation and more, but his favorite person to cook for is his wife, Hillary.
See Chef Joe's recipes for Rigatoni Piselli and Charred and Roasted Beet Salad.
About Vivian Howard Vivian Howard is an acclaimed chef, best-selling author, and multiple award-winning television host and producer, having been featured on the PBS shows A Chef's Life and Somewhere South. At heart, Vivian is a storyteller whose chief inspirations come from the world of food and her rural roots in North Carolina's coastal plain. The youngest of four daughters in a close-knit tobacco and hog-farming family, Vivian grew up in the tiny town of Deep Run, where her parents were among the state's largest pork producers. Now a successful restaurateur, entrepreneur, and the mother of tween-aged twins, Vivian is still guided by the rural traditions of food, family, and community she learned in Deep Run. Vivian likes to blend family, food, and storytelling in a way that touches people and reminds them of where they came from. She's the owner of four restaurants, two located in North Carolina and two in Charleston, South Carolina.
At Chef and the Farmer, Vivian found her voice, cooking with a fresh, sophisticated slant that synthesized the culinary traditions of her roots with meticulous attention to the best ingredients and the fine dining techniques she honed in New York's most respected kitchens. The restaurant has been a rousing success, with people clamoring for reservations at the farm-to-table spot celebrating the food of eastern North Carolina and putting Kinston on the map as a tourist destination.
See Chef Vivian's recipes for Chicken Leg Quarters Roasted Over Fresh Corn and Leeks with Little Green Dress and Squash & Fontina Casserole Pudding.