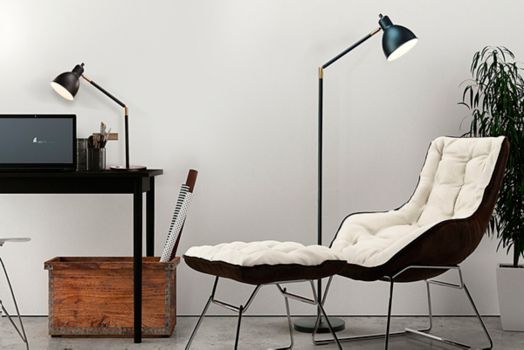 Go-To Guide: How to Find the Best Lighting for Your Space
The right type of lighting sets the mood for any space. Find the right glow to illuminate any room in your home with these tips from our design expert.
There's an art and a science to selecting the perfect lighting for your space. Having a lighting plan in place will ensure your space is properly lit for all the activities you want to partake in and that the atmosphere evokes the mood you want it to. We reached out to Decorist (our sister brand) designer Erika Dale of Platte Interiors to get some enlightenment on how to pick the best lamp for every space. If you need help decorating, start a project today with one of Decorist's professional online interior designers—it's easy, affordable, and fun! There are three main types of lighting: ambient lighting, task lighting, and accent lighting.
Ambient Lighting
Ambient lighting is atmospheric lighting, or mood lighting. It's the main source of lighting in your room and creates a uniform brightness.
Task Lighting
Task lighting is specific and concentrated. Think: reading lamps, desk lamps, and vanity lighting.