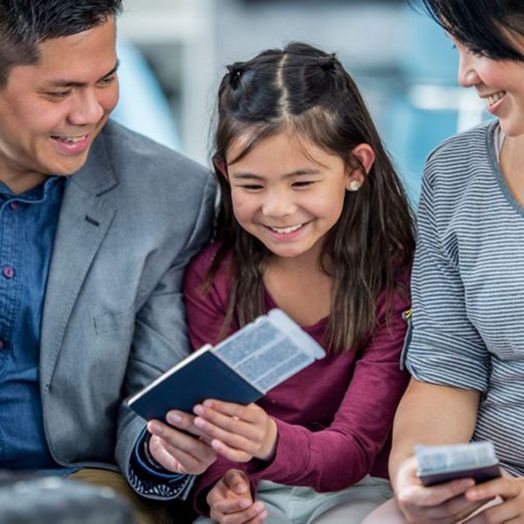 holiday travel tips & essentials
gear up for holiday travel with timely tips and essentials
If it's been a while since you boarded a plane, a train, or other long-distance conveyance, you're not alone. Get back into the travel groove with a few savvy tips and reminders. When it comes to outfitting your crew with the travel essentials, you'll find everything you need at Bed Bath & Beyond.
what's new in traveling during the holidays?
If you're flying during the holidays, be sure everybody has a mask and a spare to wear at the airport and on the flight.
Limited staff at many transportation hubs is causing delays and schedule changes, sometimes with no warning. Pack plenty of snacks, reading material, and games to help your family wait it out if necessary.
If you plan to bring along gifts during Christmas travel, bring wrapping paper too. There is no sense in wrapping gifts ahead of time because security staff examining your luggage may need to unwrap items that aren't readily visible.
what are the best road trip travel hacks?
If Thanksgiving travel is your first foray into holiday traffic since 2019, your kids may be especially impatient during a long car ride. Plan a couple of stops ahead of time to make the trip easier and less stressful for everyone. For example, plan to get lunch at a kid-friendly restaurant. Set aside time to visit a park where they can let off some steam along the way.
what are some good traveling tips?
Stock up on convenience and comfort essentials that make traveling during the holidays more of a pleasure than a pain. For longer trips, a memory foam neck pillow is a must. You can nap comfortably without waking up with a stiff neck.
Anticipate traffic delays as more people take to the roads again. Be prepared with lap blankets, water bottles, and cushy travel pillows.
After months of social distancing, navigating crowds during Thanksgiving or Christmas travel can be daunting. Be kind to yourself and bring along your favorite music. It helps you feel calm and self-contained despite crowd stress.
A timeless tip, if you're traveling with a baby, is to go at night. On a plane, it may be less crowded and noisy than a daytime flight, so you all might get some sleep. In the car, your baby's natural circadian rhythms, the movement of the car, and the snug comfort of the car seat work together to encourage sleep.
things you need to know from TSA
If your holiday travel plans involve air travel, be sure to check with the Transportation Security Administration (TSA) for the latest mandates that are good to know before you go.
In addition, some of the latest rules for carry-on contents and items in your luggage may have changed since you last flew. Can you bring antlers on the plane? Sure, if they fit within carry-on dimensions. What about contact lens cleaning solution? Yes, but it must be less than 3.4 ounces.
what are some helpful travel packing tips?
The top tip for packing is having the right luggage. The size of the bags you pack should coordinate with the duration of your trip, the season, and the occasion. That's why it's always a good idea to have a luggage set that includes two or three different sizes.
Know your size limitations beforehand. Each airline has its own specifications regarding dimensions for carry-on luggage and weight for checked bags, so check ahead. If you are traveling by car, decide how much trunk space you can devote to luggage. Then, select your clothes and accessories accordingly.
If the length of your trip or extra holiday items dictate checking a bag or two at the airport, protect your luggage from the conveyor belt crush. Choose durable, hard-sided spinners. Protect your investment with colorful suitcase covers that not only keep luggage looking like new but make it easier to spot at baggage claim.
enjoy holiday travel your way
We help make your holiday travel more fun with luggage and travel accessories that suit your lifestyle. Shop Bed Bath & Beyond to get more great ideas for happy holiday travels.