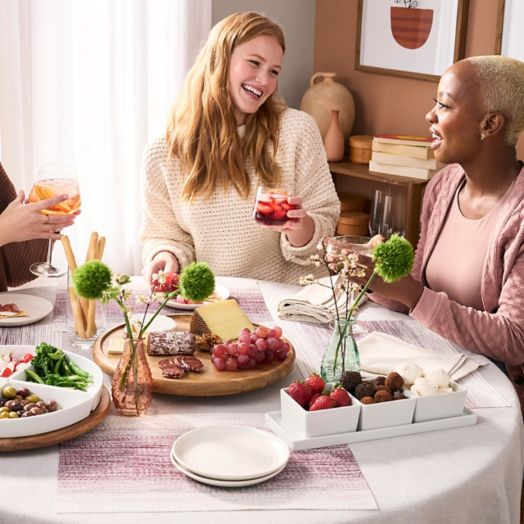 how to prep your registry for a wedding shower
wedding or bridal shower coming up? time to fill your registry with great products at every price point... your guests will thank you!
Whether they have a modest budget, feel like splurging, or plan to contribute to a group gift, your wedding shower or bridal shower guests will appreciate having options when it comes to gift ideas. To help prep your wedding registry for all gift givers, we've gathered some perennially popular newlywed gifts in various price ranges.
(If you're attending a wedding shower and looking for gift ideas for the couple, first check and see if they've created a wedding registry or bridal shower registry. The best wedding gifts are the ones they've picked out themselves!)
Couples starting a life – and a household – together tend to need a little of everything, for every room of the house. These wedding shower gift ideas are as useful as they are affordable.
gifts to complement your other gifts
One way to help ensure your wedding or bridal registry represents a wide range of prices for every guest's budget is to think about individual items that can complement sets you've already requested.
things that are so the two of you
Along with offering a mix of price points on your registry, it's great to toss in some items that speak to your style or sensibilities alongside the strictly practical selections. Are you smoothie aficionados, regular entertainers, or all about that spa life? Register for what you love!
splurges you shouldn't feel guilty about
A wonderful way to get bigger-ticket items (and not feel weird adding them to your registry) is through group gifting. This means your guests can share the cost of a gift over $100 by contributing any amount they wish. No single gift giver is overburdened, and you and your partner can get the pricier pieces you really want.
In the end, friends and family attending your wedding shower want to celebrate the two of you and are eager to find the perfect gift. Registering for gifts in a range of price points is good for everyone. For more wedding gift ideas, see what other couples are loving right now!