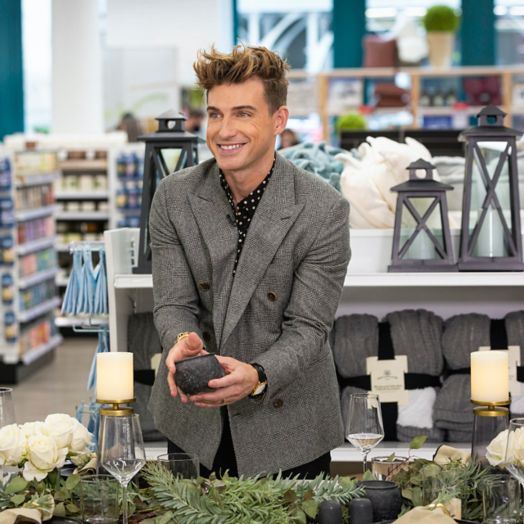 Video: Jeremiah's holiday tablescape tips
decor inspiration from our expert interior designer
Our Home, Happier Team member, interior designer Jeremiah Brent, has tips and ideas to make your home festive and beautiful this holiday season (and always). His design motto? Make it yours, and make it personal.
tips for setting a beautiful holiday table
• Jeremiah loves the formality of a full table setting, including a dinner plate, salad plate, and charger plate.
• Our Table™ Landon plates are a really nice mix of sophisticated and casual.
• To feel more approachable and personal, he recommends serving food family style, no matter what the occasion.
• These Our Table™ enameled cast iron Dutch ovens are a great choice because they can go seamlessly from the kitchen to the table.