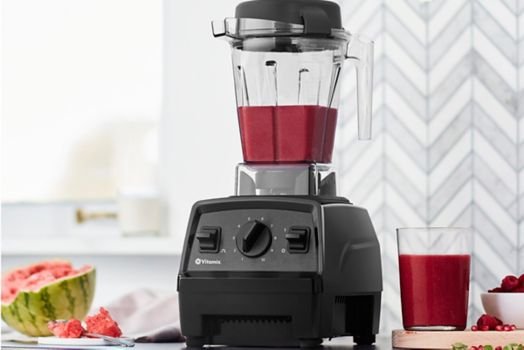 Our Favorite Tools for Meal Prep
Here are our favorite tools to save time while planning meals big and small.
Meal prep is one of those things we thought we'd be way over hearing about by now. But, just when we think we've heard enough, we learn something new, and then we get really excited for Sunday because that means it's Meal Prep Day. It's no secret that here at Bed Bath & Beyond, we're always looking for ways to help you save time, and cooking is no exception. Here's how to do meal prep right.
The toaster oven is great for toasting bagels and reheating pizza. But it can do so much more than that—it's not called an oven for no reason! It's highly functional and also highly energy-efficient. Some of our favorite menu items to toast are:
Kale chips: Coat torn kale pieces with cooking oil, salt, pepper, and any other seasonings you like. Cook them in the toaster oven until the edges are brown. The perfect snack!

Roasted veggies: Coat your veg in whatever oil and seasonings you'd like and roast away! This works for brussels sprouts, carrots, broccoli, cauliflower, sweet potatoes, and more.

Make a bunch of veggies at the beginning of the week and store them in the fridge for quick side dishes, or toppings in salads and grain bowls. You'll cook the vegetables way faster than in a conventional oven, meaning you can make more of them!

On-the-go eggs: Crack some eggs into a bowl, and mix with your favorite vegetables, cheese, bacon, and seasonings. Pour the mixture into a muffin tin (that fits in the toaster oven!) or ramekins. Turn the toaster oven to 350 degrees, and cook for 15-20 minutes. Keep eggs in the fridge and reheat for quick breakfasts.

Toasted nuts: There isn't anything that can't be improved by adding toasted nuts. In no particular order, we love toasting almonds, walnuts, pine nuts, pecans, and pistachios. Toasting them can be more of an art than a science, so while we're not going to give specific times, you want to toast them until they're fragrant. Be sure to shake them once or twice during the cooking process. Use toasted nuts in salads, grain bowls, and atop your favorite mains for an extra boost.
When you think blender, you probably think smoothies. You'd be correct; we love smoothies. But your blender is also great for lots of other liquidy, saucy, soupy things that can be prepped in advance to help you have a tastier, better week. Some blender-hacked items we love:
Pureed soups: Pureed soups are a close cousin of the smoothie, and are healthy, delicious, and come in an endless array of savory (and even sweet) combinations. Try: tomato, cream of broccoli, and split pea. Eat some for dinner, and freeze the rest! In the summer, we love to blend up a big batch of gazpacho and drink it all week.

Sauces: Sauces make the world go 'round. Or, they make the meal better, which is basically the same thing. Use the blender to whip up your own peanut sauce, tomato sauce, pesto, or yogurt sauce. Keep in the fridge all week, or, where applicable, freeze and use later.

Dressings: See above. Perfectly emulsified dressings come together easily with the help of your trusty blender!
The food processor is a kitchen workhorse, and it can make life so. Much. Easier. Food processors come in a range of prices and with a range of different levels of functionality. Sure, you can do some of these things by hand, but, honestly, why do you want to? Here's what we like to make on meal prep day:
Nut Butter: If you exclusively buy your nut butter in grocery stores, we recommend DIY-ing it at least once. Just drop in some nuts (almonds, peanuts, cashews, some of each), and mix. Depending on the fat content of the nuts you choose, you'll have nut butter in 15-30 minutes. Be patient! Add oil if the consistency is too thick.

Hummus: All hummus is good hummus, but if you have the time to make it at home, the homemade version is so much better. Just add a can of chick peas and while the processor is humming, add in a garlic clove, squeeze of lemon juice, ¼ cup olive oil, tablespoon of tahini, and salt to taste.

Tuna salad: Hear us out on this one. We know tuna salad is seriously easy to make by hand, but if you want that super consistent, deli-style tuna, with the perfect ratio of tuna to mayo to celery to onion in every bite, we recommend using the food processor. Plus, it comes together so quickly.

Shaved veggies: Shred carrots, brussels sprouts, cabbage, and more for slaws, sides, and salads with the push of a button.

Pressure Cooker or Slow Cooker
Pressure cookers and slow cookers look alike and produce similar results, but they work differently. Pressure cookers use steam and pressure to make soups, beans, stews, grains, and more very quickly. The slow cooker is also really good at making all of these meal prep all-stars, but it does it with low temperatures and long cook times.
Pressure cookers are better for canning, and slow cookers are better for baking. It's up to you to decide which is more important. Or, don't decide, and get an appliance that can do both! They're pretty amazing for meal prep. Here's what we're doing with them:
Meat: Pop some chicken or steak into the cooker with your favorite seasonings and veggies (optional). Your meat will come out tender and flavorful, and ready to be used in sandwiches, salads, and mains. Try using your slow cooker for shredded chicken! It's great in tacos, soups, and pasta dishes.

Grains: A big batch of grains will get you through the whole week. Make a big batch of brown rice, quinoa, or farro, and use it in… everything.

Beans: Beans are super healthy and high in protein. Make some at the beginning of the week and use them in salads, grain bowls, and wraps.

Entrees: Soups and stews also work really well in slow cookers and pressure cookers. Make things like chili, butter chicken, and beef stew. Eat what you want, and freeze the rest for dinners on those nights where you just don't have the energy.
Indoor grills mean grilling right on your countertop. During any season. Really easily. It doesn't get much better than that, TBH. Use it for the obvious things:
Meat: Grill up some chicken or steak and keep it in the refrigerator. Use salt and pepper for a simple seasoning, and you'll have a week's worth of dishes ready to be topped with your favorite dressings and sauces.

Vegetables: Grilled vegetables are the best way to eat vegetables. We like to grill peppers, onions, zucchini, or mushrooms at the beginning of the week and use them in salads to liven up desk lunches.