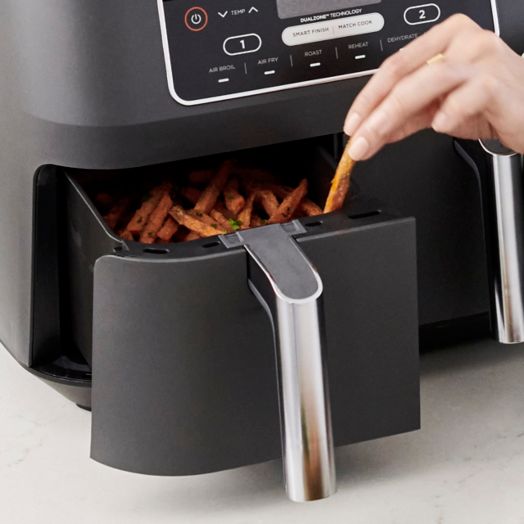 parsley and garlic sweet potato fries
want fries without the guilt? made in an easy air fryer, these are equal parts healthy and delicious!
3 tablespoons olive oil
¼ cup fresh parsley, finely chopped
2 cloves garlic, peeled and minced
1.5 lb bag frozen sweet potato fries
Salt, to season
1
Whisk olive oil, parsley, and garlic together in a small bowl.
2
Place the sweet potato fries in a larger bowl and pour the parsley oil over the fries; toss to coat.
3
Place the coated fries in the air fryer basket of your Ninja Foodi or other air fryer machine. Close the attached lid and turn the machine on.
4
Press the air crisp button. Set the temperature to 390 °F for 20-23 minutes. Flip 3 times during the total cook time, every 7 minutes or so, cooking until browned and crispy.
5
Remove from the fryer. Season with salt while hot.