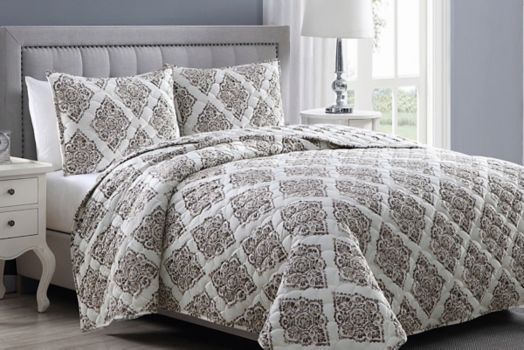 Refresh Your Bedding for a Cozy Winter
A few easy (and beautiful) upgrades can turn your bed into a warm and welcoming winter retreat, and help put an end to restless nights, too.
There's no getting around the reality of shorter days and longer, colder nights. So in the spirit of "When life gives you lemons, make lemonade," we suggest you make the most of those long winter's nights by turning your bed into the coziest cuddle-zone ever. Here are our best winter bedding ideas, complete with layering tips and better-sleep solutions.
We spend up to one third of our lives asleep or trying to get to sleep, according to the National Sleep Foundation, so it's well worth investing in a great foundation beneath your pretty sheets. With individually pocketed, 95 percent recycled steel coils, a layer of organic latex, and a soft pad of organic cotton and Joma wool, the Under the Canopy 11-inch Organic Hybrid Latex Mattress provides medium, firm support for any sleeping style—side, back, or stomach.