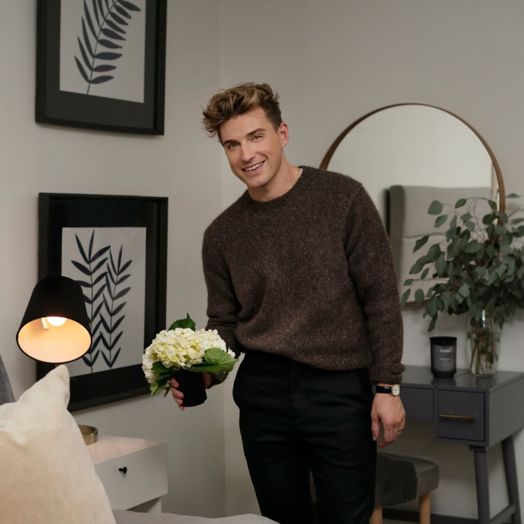 video: how to host happier!
jeremiah brent shares his favorite welcoming touches for the guest bedroom and bath
The holiday season is here, which means it's time to ready your home for hosting family and friends from near and far. Interior designer Jeremiah Brent shows us a few simple, beautiful touches to help make guests feel extra welcome. For him, it's all about adding personalization and warmth. For the bed, he loves to create the "perfect sanctuary" by blending textures and adding extra layers of comfort with this 3-piece set. And he always pays a great deal of attention to scent: This room spray, he says, is wonderful in the bathroom.
Start planning your holiday hosting now! Buy your must-haves online and get them today with 1-hour curbside and store pickup, or delivered right to your door with same day delivery for just $9.99.