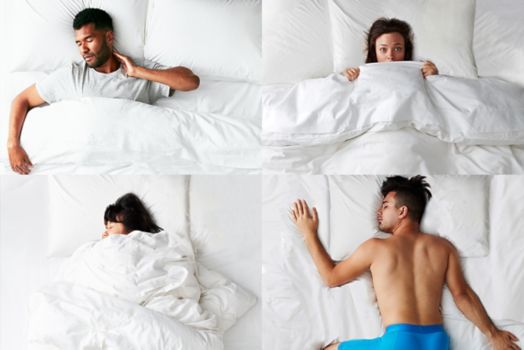 What Type of Sleeper Are You?
The first step to getting better sleep is understanding your sleep type.
If you're not getting the recommended seven (or more) hours of sleep nightly, you're probably frustrated. And you're definitely tired. Not getting enough sleep is really bad for us. If you're tired, you're not performing your best for your loved ones, in school, or at your job. Plus, not sleeping enough can affect your health and overall well-being.
Going from being sleep-deprived to waking up refreshed isn't a linear path. What works for your friends, coworkers, and even your partner may not be what's right for you. We're here to help you figure out what type of sleeper you are. Understanding your sleep type can help you put your problems to bed once and for all.
The Popsicle is always cold and is constantly piling on more layers of socks, sweatshirts, and bedding. If it feels like you just can't get warm enough no matter what, Brookstone® has a whole line of heated products we think you'll like a lot.
The Brookstone® NAP® Heated Sherpa Blanket is soft and comfortable, and comes in two neutral colors, so it will fit in with whatever bedding you already have and, oh yeah, it's heated. With 11 different settings, it's sure to keep every variety of Popsicle toasty and comfortable. If faux fur is more your style, they make those, too.
We also recommend this Brookstone heated mattress pad. It has 11 different settings and an automatic shut-off (after 10 hours), meaning you can feel comfortable and safe using it overnight.