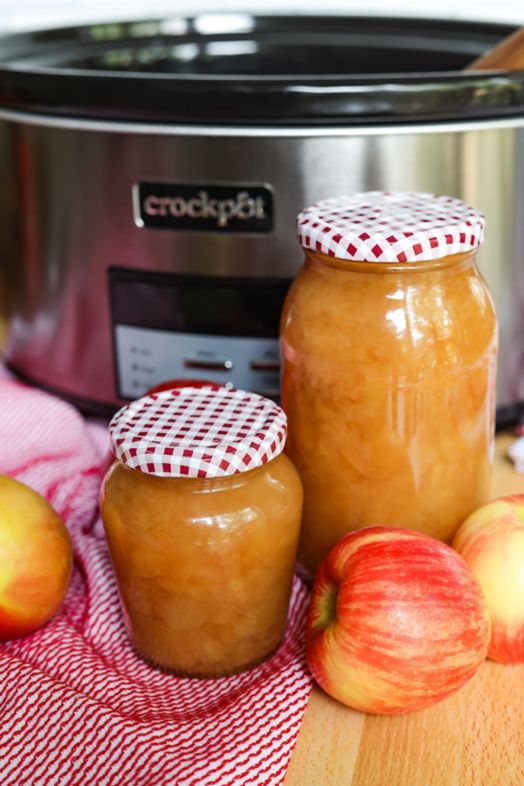 crockpot applesauce from @lakeshorelady
10-12 apples (Any kind will work, but I like a mix of honeycrisp and gala!)
3/4 cup water
2 cinnamon sticks
1/2 lemon, juiced
instructions
1
Peel and chop apples into 1-inch chunks.
2
Add all of them to your Crockpot, along with water, cinnamon sticks, and lemon juice.
3
Cook on high for 3-4 hours.
4
Gently mash the apples with the back of a spoon until the applesauce is your desired consistency. They should break apart very easily. If you prefer a very smooth applesauce, you can also use a blender.
5
Store in an airtight container in the refrigerator!