7340 West Bell RoadGlendale,AZ85308USA
(623) 412-0900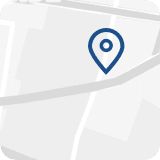 Directions
In-Store Shopping & Pickup
get more out of your trip
shop some of our favorite categories
what our customers are saying about Glendale
customer reviews
189 reviews
Bed Bath & Beyond Customer | 245 days ago | Curbside Pickup
I order men slippers at this store because YOUR website indicated that had them available. When I got there today, I discovered the slippers were not there. I could have gotten the other items at a store 10 miles closer to my home. I did not even get an email prior to going that warning me the slippers were not there. I am VERY displeased with BBB right now. If I had known the slippers were not available, I would not have messed with the order. I now know that your website is not dependable for ordering.. If I can't walk into my store and ge4t items, I won't bother to order again.
Bed Bath & Beyond Customer | 251 days ago | Same Day Delivery
Excellent same day service I am very much impressed
Bed Bath & Beyond Customer | 261 days ago | Curbside Pickup
I received the correct product but wrong color even after I questioned it from the box picture. Associate went back into store to verify with manager which I could see that she did from my window view . Manager still setn her out with the same box. Guess what when I opened box unit just as pictured black not white as ordered. Too far to drive back to store before closing so I guess I'm stuck with black .
Bed Bath & Beyond Glendale
Whether you're looking to equip your house with the basics like bedding and cookware or looking to give your space a stylish update with home décor, the Bed Bath & Beyond® store in Glendale has everything you want and everything you didn't know your home needed. Look to Bed Bath & Beyond as a one-stop-shop for all your household essentials and home goods. Also, with top brands you love like Nestwell™ , Simply Essentials™ , Our Table™ , Dyson , and more, it's hard to resist making Bed Bath & Beyond your first stop when in the Glendale area.
Check out the latest household items, browse and buy:
Comforters, duvet covers, sheets, and bedding basics
Bath rugs, bath towels, and shower curtains
Rugs, window curtains, and wall art
Cookware, cutlery, and kitchen gadgets
Air fryers, coffee makers, and slow cookers
Cleaning supplies, vacuums, and storage solutions
Sale and clearance merchandise
Heading back to campus? When it comes to preparing for college life, Bed Bath & Beyond is your one-stop shop for all the Back to College essentials. Whether you're living on-campus or off-campus, Bed Bath & Beyond's college necessities like twin XL sheets, storage solutions, and dorm décor are all must-haves for a new school year. Plus, with helpful online tools like Pack & Hold®, College Savings Pass, 3D College Room Designers, and interactive college checklists, you will be well-equipped to make your dorm room or apartment the perfect home away from home. Also, don't forget to create a college registry to guarantee you've got all the essentials!
Just engaged? Congratulations! With a huge selection of bedding, bath, cookware and more, we understand that figuring out what you want to put on your wedding registry can feel overwhelming. Luckily, Bed Bath & Beyond is here to make registering for your wedding the least of your worries by guiding you through the process step by step with features like registry checklists, registry guides, and registry favorites. Whether you currently live together or are preparing to move into your new home, let Bed Bath & Beyond's in-store experts at Glendale help you select your favorite household items and create the perfect wedding registry.
Need the perfect housewarming or hostess gift? In addition to housewares and home goods, this store has an excellent gift selection. Use the gift registry feature to create a birthday registry, baby registry, housewarming registry, or anniversary registry.
Visit our Bed Bath & Beyond Store in Glendale to see what's new.