9021 Snowden River ParkwayColumbia,MD21046USA
(410) 290-0920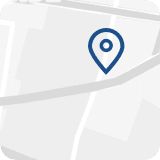 Directions
In-Store Shopping & Pickup
get more out of your trip
shop some of our favorite categories
find other stores nearby
1- Gambrills
Open Today Until 9:00PM
2382 Brandermill Boulevard, Suite 102
Gambrills,
MD
21054
(410) 451-7893
2- Congressional North Shopping Center
Open Today Until 9:00PM
1519 Rockville Pike
Rockville,
MD
20852
(301) 770-4330
Find More Stores Nearby
Bed Bath & Beyond Snowden Square
Whether you're looking to equip your house with the basics like bedding and cookware or looking to give your space a stylish update with home décor, the Bed Bath & Beyond® store in Snowden Square has everything you want and everything you didn't know your home needed. Look to Bed Bath & Beyond as a one-stop-shop for all your household essentials and home goods. Also, with top brands you love like Nestwell™, Simply Essentials™, Open Table™, Dyson, and more, it's hard to resist making Bed Bath & Beyond your first stop when in the Snowden Square area.
Check out the latest household items, browse and buy:
Comforters, duvet covers, sheets, and bedding basics
Bath rugs, bath towels, and shower curtains
Rugs, window curtains, and wall art
Cookware, cutlery, and kitchen gadgets
Air fryers, coffee makers, and slow cookers
Cleaning supplies, vacuums, and storage solutions
Sale and clearance merchandise
Heading back to campus? Check out the college checklist to find dorm essentials like twin XL sheets, storage solutions, room décor, and so much more. Plus, other student's college must-haves for additional ideas and inspirations.
Just engaged? Congratulations! Whether you currently live together or are preparing to move into your new home, let Bed Bath & Beyond's in-store experts at Snowden Square help you select your favorite household items and create the perfect wedding registry.
Need the perfect housewarming or hostess gift? In addition to housewares and home goods, this store has an excellent gift selection. Use the gift registry feature to create a birthday registry, baby registry, housewarming registry, or anniversary registry.
Stop in today to see what's new.