Bed Bath & Beyond- West Palm Beach
Open Today Until 7:00PM
1875 Palm Beach Lakes Boulevard, Suite A05West Palm Beach,FL33401USA
(561) 687-0959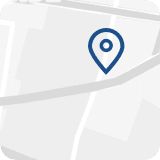 Directions
In-Store Shopping & Pickup
get more out of your trip
shop some of our favorite categories
what our customers are saying about West Palm Beach
customer reviews
129 reviews
Bed Bath & Beyond Customer | 79 days ago | Curbside Pickup
As soon as I walked in an associate was passing by from the back and she just went in and got my order. I didn't even have to take more than 5 steps into the store.
Bed Bath & Beyond Customer | 80 days ago | Same Day Delivery
Brilliant! Absolutely Brilliant! Never disappointed
Bed Bath & Beyond Customer | 84 days ago | Same Day Delivery
Your website is not accurate with your stores inventory. If an item is out of stock after it has been ordered you need to follow up with either an updated receipt showing the bill with the out of stock item deleted and/or a link to purchase the item to be shipped without shipping cost of course. I spoke to a person in your chat room regarding this and she was unable to send a confirmation that the item missing was going to be shipped. All she could do was give me a reference #. You need to workout some of your kinks.
find other stores nearby
1- Royal Palm Beach
Open Today Until 7:00PM
540 North State Road 7
Royal Palm Beach,
FL
33411
(561) 784-9883
2- Palm Beach Gardens
Open Today Until 7:00PM
2410 PGA Boulevard
Palm Beach Gardens,
FL
33410
(561) 630-4112
Find More Stores Nearby
Find a Bed Bath & Beyond Store Near You
With stores from coast to coast, Bed Bath & Beyond is your one-stop-shop for all the household items you need to equip your space. From your bedroom to bathroom to kitchen to home office, check out your neighborhood Bed Bath & Beyond to find the things you've been looking for and complete the look of any room. Plus, with an impressive assortment of household essentials to choose from, you can easily find the items you've been eyeing all year round and receive incredible savings in-store.
When visiting your local Bed Bath & Beyond, it's always great to start your shopping with what your home needs. Whether you're moving into a new home or revamping your current one, there are certainly some basics you'll want to pick up. For instance, makeover an ordinary bedroom into a relaxing retreat with bedding from Bed Bath & Beyond. From comforter sets to bed in bags to duvet covers, you can quickly transform the look of your guest or primary bedroom by dressing your bed in style. Plus, don't forget to add cozy touches with plush throw pillows and blankets. Next, consider transforming your bathroom into a serene sanctuary with a plethora of bath items like bath towels, bath accessories, bath furniture, and more. This way you'll have all of the accouterments to unwind after a long day.
Once your bedroom and bathroom are decked out with the bare necessities, ensure your kitchen is well equipped with all the tools and gadgets you'll need for weeknight dinners or holiday meals. Shop in-store for all the kitchen essentials you'll use daily, like air fryers, cookware sets, cutlery, etc. Of course, when shopping at your neighborhood Bed Bath & Beyond, don't forget about the items that can transform a house into a home. Whether you're searching for beautiful furniture pieces or unique home décor, our wide in-store selection is where you'll discover the items that make your home, happier.
Bed Bath & Beyond is here to help you decorate your home, but it's also here to help you commemorate some of life's many milestones. For instance, do you know a recent high school graduate? Be sure to check out our college section to find dorm room essentials like dorm décor, twin XL bedding, and dorm storage to make a college feel like home. Do you know a couple getting married? Or are you a soon-to-be newlywed? Go in-store to meet with a registry consultant to create a Bed Bath & Beyond wedding registry or pick out the perfect wedding gift for your loved ones. From housewarmings to birthdays to a new bundle of joy, visit your local Bed Bath & Beyond store to find just the thing for the special occasion.
With stores from across the US and Canada, let our easy-to-use store locator help you find the Bed Bath & Beyond store near you.