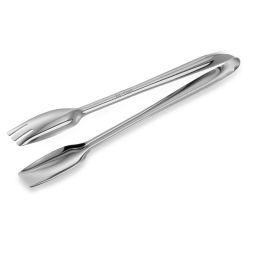 All-Clad
Free Shipping on Orders Over $39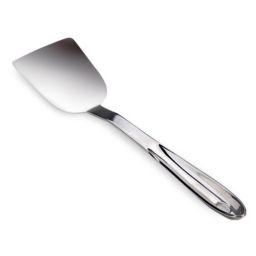 All-Clad
Free Shipping on Orders Over $39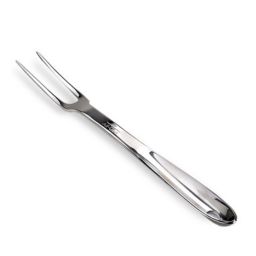 All-Clad
Free Shipping on Orders Over $39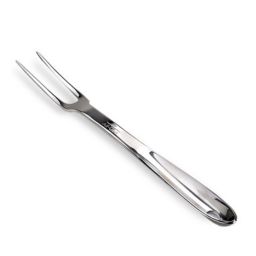 Stainless Steel All-Clad - Price: $0 - $25
You don't need to be a gourmet chef to appreciate great
cookware
- in fact, all it really takes is wanting your food to come out delicious the first time around. Back in 1971, all it took was a little curiosity from a home cook to create newly bonded cookware that cooked food more evenly, was easy to clean, didn't alter flavors, and wouldn't tarnish or warp - and so, All-Clad was born. Forever changing the industry, All-Clad cookware,
bakeware
, pots, pans, stainless steel, copper, non-stick, and all the pieces you could need for a delicious meal. Bed Bath & Beyond's offering of All-Clad will provide you with the items you need to transform from an at-home novice to an at-home chef. Not sure where to start. A simple non-stick set is a safe beginning for all of your new cooking adventures. Looking for more even heat? Consider a stainless-steel set. For precise heat control combined with the strength and easy maintenance of stainless steel, consider All-Clad's Copper Core cookware line, a decision we promise you will not regret.
Once you understand the different uses of each All-Clad cookware, bakeware, kitchen electrics, tools and accessories, Bed Bath & Beyond can help you choose which set or piece is right for you. If you need it in the kitchen, All-Clad has you covered so that you feel inspired to make something amazing each time you step into your kitchen. Not sure where to begin? That's ok, too. Start with some All-Clad essentials designed to help you tackle any kitchen task with ease. For bakers, the All-Clad nonstick bakeware collection has the pieces to get you started on your cakes, pies, muffins, and loaves. If you're just beginning to dabble in your cooking adventures, the All-Clad Nonstick Anodized Cookware collection is a beautiful set of pots and pans guaranteed to make your life (and clean-up) easier. To fill in items here or there as they go ruined, or you need to upgrade them - All-Clad has everything you can imagine oven mitts, roasting pans, kitchen towels, pot holders, serving utensils, kitchen tool sets, griddles, cookware protectors, cookware organizers, cleaners and polish, and more.
While All-Clad is known for its easy maintenance, the fact remains that it must be cleaned properly after each use to ensure its durability. Cooking sprays, overheating, simply rinsing without washing, high levels of iron or calcium in your water can all contribute to the demise of your cookware. The stainless-steel line of cookware is completely dishwasher safe and recommended, especially prior to your first use to remove any manufacturing residue. While the Copper Core line is considered dishwasher safe, this can tarnish the copper ring around the exterior. To avoid this, hand washing or drying the exterior with a clean microfiber cloth can help immediately after the wash cycle has completed. Nonstick surfaces should be washed with warm, soapy water after each use, and any burnt-on food can be removed by soaking the pan with a mixture of baking soda and water. To ensure proper usage, care, and cleaning procedures, consult the manufacturer's instructions.
Related Searches