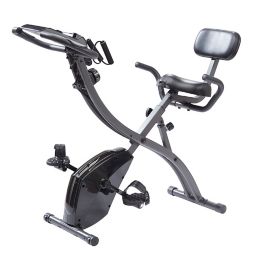 As Seen on TV
NON-MEMBER PRICE
BEYOND+ MEMBER PRICE
$159.99
Free Shipping on Orders Over $39
Back-order item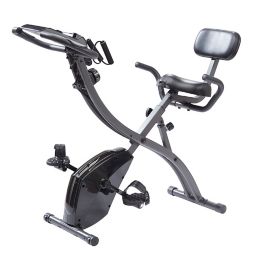 As Seen on TV - Price: $101 - $200
When you're in need of new cookware, or simply a particular item that you know will get the job done, allow the As Seen on TV selection at Bed Bath & Beyond to help guide you. A bit skeptical? That's ok, we know you've seen the TV ads and wondered how something could live up to all the hype. As Seen on TV offers a vast assortment of smart gadgets for the kitchen, bedroom, office and beyond to help simplify your life (without breaking the bank while you're at it). And what's even better - many come with a satisfaction guarantee - so if you aren't completely happy, just let the company know. Certain kitchen accessories are truly indispensable. No kitchen is complete without a few good knives, pots and pans; however, other kitchen tools can be virtually useless. Do you need a banana slicer? Probably not, since you have a good knife. To help you dig through the kitchen gadgets that you need to make cooking and meal prep a breeze, we'll help guide you through a few hacks and tips for products that are actually useful to you.
From Pillow Pad lap desks to Pocket Hose garden hoses, storage and organization to TubShroom Hair Catchers, Atomic Beam Insect Catchers to the Sani-Key, CouchCoat Furniture Covers to the BetterBrella umbrella, and more, there is truly something to meet any need or want. As Seen on TV caters to the needs of consumers and is devoted to finding a way to make any segment or task in your life easier. There is even an extensive selection of As Seen on TV toys for any age from child to adult, including plush toys, chess sets, and drawing pads to name a few. Need a last-minute gift? As Seen on TV products often make the best gifts as they are items that your family and friends will truly love and appreciate. Or simply get your home, office, and life organized with a few simple solutions. Grab a charging station to keep all your devices on the counter or nightstand. You can even find phone or tablet accessories such as an HD Photo Lens, Charger Wallet, or Hands-Free Cell Phone Holder. Try an under-bed storage bin for those out-of-season items that you'd like to keep out-of-sight to provide some more space. Or a basic set of hangers to get your closets neat and tidy. No matter your need - big or small - As Seen on TV has the ideal solution.
Some of the most popular and highly rated As Seen on TV items are
bakeware
,
cookware
, and kitchenware selections, including Gotham Steel, Blue Diamond Ceramic Nonstick Cookware, Nutri Chopper, Spicy Shelf spice organizers, and Betty Crocker bakeware. When you're searching for a new cookware set, or even the essential pots and pans, there is a wide selection filled with many shapes, sizes, uses, or materials. Whether you're interested in an individual piece or whole set, Gotham Steel's copper cookware is made with a TI-Ceramic nonstick coating, providing a durable, scratch-proof and metal utensil safe surface. Everything will just slide right off. The cookware and bakeware are also oven safe and dishwasher safe (can you say dreamy?). Also popular are the As Seen on TV air fryers, which will help you fry, grill, bake, roast, toast and more all in the same countertop device in the blink of an eye. In reality, As Seen on TV cookware makes your cooking endeavors a breeze and are the best cookware gifts to share with your loved ones.