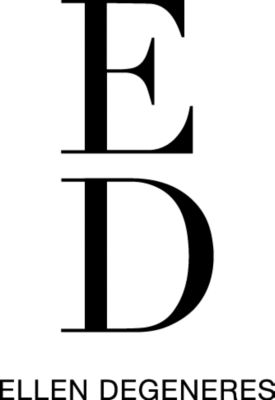 undefined
Whether getting her groove on dancing with a guest on her show, or recognizing someone for their courage, kindness or talent, there are so many reasons to love Ellen DeGeneres. Plus, the actress-turned-talk show host has some seriously cool style. Bed Bath & Beyond is proud to bring you a unique array of products as part of the ED Ellen DeGeneres line of housewares for the bedroom, living room, dining and more. You'll surely find something in our collection to decorate your house with Ellen's unique sensibility.
From her signature dog featured on bedding that includes comforter sets, duvet covers, sheets and pillow shams, to Ellen DeGeneres luggage or home decor that warms your home with messages of love and kindness, there is something to suit your style in Ellen's gift shop at Bed Bath & Beyond. Try out some new lighting in the family room or add some flair to the couch with a few new pillows. Deck out the dining room for company with new dishes and kitchen linens. And you won't believe how sweet and adorable the Ellen baby collection is - you'll want every piece for the little one in your life.
Shop The Ellen Home Store With Us
ED Ellen DeGeneres is an extension of Ellen's lifestyle and inspired by who she is as a person. With fun, simple designs and a calm, relaxing color palette, you'll find contemporary selections for every room in your home. Some style-conscious stars might launch a line of clothing here or a line of bedding there. And sure, Ellen DeGeneres has all that, but she's gone all in! Ellen has taken all the things she loves about her home and her life and translated them into a line that will inspire you with your own home décor - earthy textures, neutral colors, full of personality yet restrained. We know you'll "LOVE" every offering!