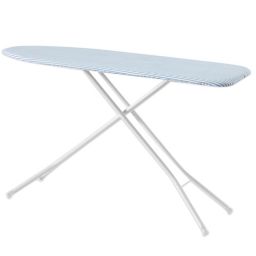 Squared Away
NON-MEMBER PRICE
BEYOND+ MEMBER PRICE
$24.00
Free Shipping on Orders Over $39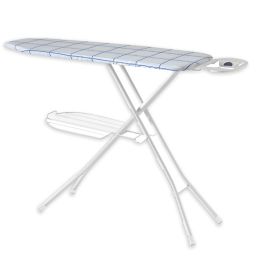 Squared Away
NON-MEMBER PRICE
BEYOND+ MEMBER PRICE
$32.00
Free Shipping on Orders Over $39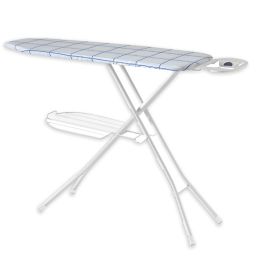 Squared Away
Does looking for your favorite item of clothing in your closet seem like a treasure hunt? And every square inch of your desk is covered with paper – and it's not exactly a decorative choice? Meet your home's new line of go-to storage and organizing solutions - Squared Away™ from Bed Bath & Beyond. Uncluttering your space will give you peace of mind by making it easy to find things without frustration. It is no secret that multitasking has become an essential skill in today's busy life, so every minute wasted looking for something can impact your day. So why not cut out additional obstacles by staying neat with the help of Squared Away. For instance, our plethora of closet storage solutions will undoubtedly help you discover more space in your closet by keeping things organized and within reach. Check out 3-drawer or 4-drawer
storage carts
from Squared Away™, which provide extra storage within your wardrobe and have rolling wheels, so it's easy to move when it comes time for your yearly closet revamp. Plus, the right
hangers
for each type of clothing in your closet will not only make sure your garments are easily visible but hanging your clothes is a great way to prevent wrinkling. Give your shoes their own happy place with a stackable shoe rack or an over-the-door shoe organizer. We even offer convenient out-of-sight zipper closure storage solutions that could make good use of under-bed space for your seasonal wardrobe!
Clutter is undoubtedly bound to happen, especially when you consider everything we do in a day: from working and school to carpools and sports schedules to holidays and special occasions. It sometimes feels like there's always something going on. But even though life can be a bit messy at times, your home doesn't always have to be. Plus, an organized home is functional and can promote the balance you crave. For instance, if going into your laundry room fills you with dread, check out our
laundry hampers
and storage bins. These also make excellent gifts if you have children in college dorm rooms or apartments. In addition to having a schedule to do your laundry, store your cleaning supplies such as laundry detergents, fabric softeners, and stain removers in a metal stacking drawer or cabinet drawer. These practical drawers have see-through mesh siding to keep these essentials visible and easily accessible. Increase the efficiency of your laundry chores with a laundry rack for drying clothes that should not go in the dryer and an ironing board so you can hang clothes immediately after ironing. The laundry rack and
ironing board
fold away easily when not in use. Organizer bins from Squared Away provide elegant solutions to sort and store things in style. And our woven storage bins constructed of a durable basketweave design feature an open top with side handles for easy carrying and are great for organizing a dorm, bathroom, home office, and more.
Has your bathroom taken on a whole new level of importance for self-care? Bathroom storage from Squared Away™ can make your Zen space truly serene. Our just-right tools for creating just-right spaces range from
over the door hook racks
for your towels, robes and more, to 3-tier bath storage carts for all your personal care essentials to metal mesh cabinet drawers that keep items tidy and accessible. You've already redefined your home office into a more relaxed setting. Our organizer bins can keep your essential office items and personal items neatly compartmentalized to maintain your work/life balance. Besides being practical tools, our storage solutions will complement any décor style. Squared Away™ - Bed Bath & Beyond's exclusive line of storage, organization, and cleaning solutions for your home features a basic and natural color palette supplemented by muted progressive/on-trend tones. This collection is constructed of sturdy materials including oak, cork, wicker, jute, wool, acrylic, metal, brushed metal, wire/mesh. Your home is your pride – Squared Away™ can help you keep it looking great and functioning well.