NON-MEMBER PRICE
BEYOND+ MEMBER PRICE
$24.00
Best Seller
Spend $200 Get $50 in Rewards!
NON-MEMBER PRICE
BEYOND+ MEMBER PRICE
$24.00
Best Seller
Spend $200 Get $50 in Rewards!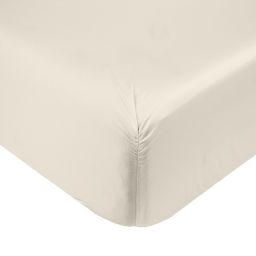 twin xl Fitted Sheets
One of the most critical pieces to making your bed comfy, cozy is selecting good sheets from Bed Bath & Beyond. We all know there's no better feeling than slipping between those silky-smooth layers of sheets after a long day and sinking into utter comfort. Perhaps one of the most uncelebrated pieces is the fitted sheet. These simple, often non-decorative items go through the heaviest usage over time and truly make a difference in how comfortable your bed is. Compared to other bedding items, including pillowcases, duvet covers, and comforters that have some confusing options, fitted sheets are fairly straight-forward in that all you have to do is select the color and size you need. Available in twin, twin XL, full, queen, king, California king, and a variety of extended and specialty sizes, Bed Bath & Beyond has an assortment of fitted sheets to match your comfort zone. Whether you keep it simple with a solid color or use it as a decorative accent under your duvet cover or comforter, the variety of prints and patterns are sure to suit the style of your bed.
Exactly what is a fitted sheet? Quite simply, bed sheets come in two main varieties: flat and fitted. A flat sheet is a plain, rectangular piece of fabric that folds easily and lies flat on any surface. A fitted sheet has four darted corners, and elasticized sides to fit snugly over the mattress. These are designed to be used only as a bottom sheet. The fitted sheet may also be secured using a drawstring instead of elastic. Its purpose is to cover the mattress, guaranteeing you a soft, smooth sleeping surface. Choosing the right fitted sheet is fairly simple. Other than selecting whether you prefer solid or print, the perfect fabric (polyester, cotton, flannel, etc.), all you have to do is know the size of your mattress. If you have a mattress topper on your bed, or have an extra deep mattress, you may want to select a fitted sheet that has a deep pocket. Keep in mind, fitted sheets should fit snugly over your mattress, so you may want to confirm pocket depth before purchasing if you are unsure.
Fitted vs. Flat Sheets
The flat sheet is also referred to as the top sheet. This is placed on top of the fitted sheet, and in between yourself and your blanket, comforter, or duvet cover. Its purpose is both to keep you warm and to protect your blanket or duvet cover from getting dirty. Using a sheet that is cotton can help to wick away any moisture or sweat as you sleep and help to prolong the life and cleanliness of your top of bed. Although these top sheets also come in a variety of sizes, they are made to drape the sides of the bed and tuck in, so as not to move about during the night. Available in a set, or individually, your sheets are often the most overlooked and underappreciated item in your bedroom. Remember, your sleep is important, so splurge a little for high quality items that guarantee a comfortable night's sleep.