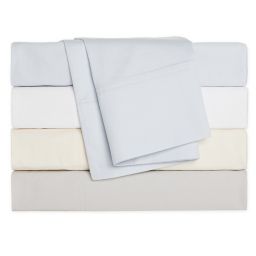 Nestwell
NON-MEMBER PRICE
BEYOND+ MEMBER PRICE
$20.00 - $44.00
Best Seller
Get up to $250 in rewards!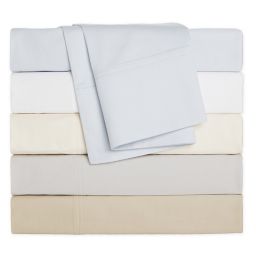 Nestwell
NON-MEMBER PRICE
BEYOND+ MEMBER PRICE
$20.00 - $44.00
Best Seller
Top Rated
Get up to $250 in rewards!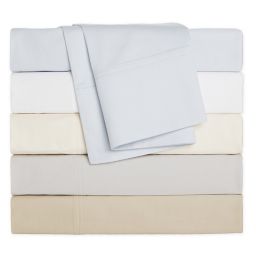 Related Categories
Nestwell Flat Sheets
Creating the ideal luxurious bedroom collection begins with sumptuous sheets. Bed Bath & Beyond offers top rated and exclusive flat sheets in a wide selection of trendy and classic styles and fabrics for the ultimate in picture-perfect luxury and comfort. Whether you prefer your bed to have flat sheets or
fitted sheets
, we have both options to help you create the ideal setting for a cozy night's sleep. The original purpose of a flat sheet, also known as a top sheet, was to be placed between you and the bed covers. It has since evolved as a layer of warmth and comfort between you and your duvet or comforter in the cooler months, and instead of a blanket for a cool and comfortable night's sleep in the warmer months. Our flat sheets with decorative trim can be folded down over your duvet or comforter as the ornamental finish to highlight your bedding. A flat sheet protects the duvet cover from getting soiled by body oils. Although most duvet covers are washable, flat sheets are much easier to wash and reduce the frequency of cleaning the duvet cover.  
Bed Bath & Beyond carries flat sheets sold separately in twin, twin XL, full, queen and king. When selecting a flat bed sheet, you should determine if your preference is to tuck it between the mattress and box springs, so it is less likely to come loose; or if you prefer the sheet to be folded easily and neatly hanging over the sides when not in use. Some people prefer to tuck it, so they can slide inside like a cocoon, which may require a larger size than the mattress. Check out our
specialty size sheets
. For a memorable experience, hotels use a technique called triple sheeting where they layer a duvet between two luxury flat sheets with a fitted sheet placed over the mattress. This delivers the most sumptuous sleep experience, cushioned between luxury sheets and a heavenly duvet! We can help you dress your bed in indulgent comfort. Some define luxury in cotton sheets purely by thread count because usually the higher the thread count means the softer the sheet and that it is likely to be more durable and even soften with use. Good sheets can range between 200 to 800-thread-count. However, experts recommend also focusing on the quality of the cotton instead of simply on thread count. With proper care, you can extend the use and wear of your sheets.
Quality Cotton Flat Sheets & Modern Blends
In addition to quality of the cotton, there are also different weaves in the sheets. While sateen and percale are the most popular weaves, we also carry
flannel sheets
, and jersey knit. Our silky and smooth, 100% sateen weave cotton flat sheets are perfect for cooler sleepers featuring a subtle sheen for a super soft drape. Our 100% percale-weave cotton flat sheet has a soft, velvety feel and is breathable - perfect for warmer sleepers. Collapse into supreme comfort at the end of each day with 325 or 400-thread-count flat sheet in cotton percale. This cozy sheet coordinates with your favorite bedding and brings a touch of comfortable elegance to your space. The extra-long, fibers make Pima cotton softer, more durable, and more vibrant than regular cotton. Our 725-Thread-Count Flat Sheet features extra fine yarns meticulously woven for a supremely soft, lightweight feel. From Egyptian to Italian to Pima, cotton is the most universally popular material used in bed sheets. Recently, manufacturers have also developed sustainable fabrics constructed of wood fibers such as bamboo and beech modal. Check out our ultra-soft Modern Cotton blend of 51% cotton/49% modal, delivering superior comfort and versatility with a Jersey weave for a relaxed look and feel. Plus, learn more about how to choose the perfect flat sheet for a good night's sleep with our helpful
Sheets Buying Guide
.