The Furnace
Our coolest bedding (literally) with technology designed to keep you comfortably sweat-free at night.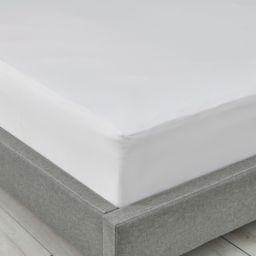 Tempur-Pedic
NON-MEMBER PRICE
BEYOND+ MEMBER PRICE
$71.99
Free Shipping on Orders Over $39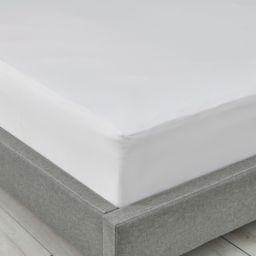 Tempur-Pedic For Hot Sleepers - Price: $51 - $100
Getting a good night's sleep can be a challenge. You find yourself tossing and turning, you can't quite get comfortable, you want the covers on...and then off, and finally, you're so exhausted you catch a couple hours before your alarm goes off. But sleeping well shouldn't (and doesn't have to) be a challenge. If you find that you are waking up due to your body temperature being too warm all night, Bed Bath & Beyond has a selection of bedding for hot sleepers, including cooling pillows,
cooling sheets
,
cooling mattress pads
, and more. Once you rule out your thermostat as the culprit of the issue, it's important to understand the different sleep solutions available, and which may be best for you. Help cool down your body and your sleep environment with bedding for hot sleepers that features cooling technology designed to keep you comfortable and sweat-free at night. So, say goodbye to restless, sleepless nights, and let Bed Bath & Beyond help you stay cool, so you catch a couple Z's once again.
For many hot sleepers, what you sleep in and on can play a significant factor in your comfort. Always be sure to choose pajamas, pillowcases and sheet sets that are 100% cotton. While other fabrics might be comfortable, cotton is a breathable material that will help wick away moisture. The best cotton sheets for hot sleepers from brands such as
SHEEX®
, Brookstone®, Madison Park, and Wamsutta® offer advanced performance features to help keep you cool and dry at night. Naturally, whatever sheet set you decide on should be paired with similar pillowcases. If you find your head or face is what is sweating the most or you're a person that wakes up in the middle of the night and has to flip your pillow to the cool side, then use a breathable pillow made with fabrics designed to keep you cooler at night. These pillows offer a natural cooling gel that allows both sides to stay cool and help to minimize moisture.
Indulge in a Cool Night's Sleep
While changing your sheets and pillows could solve all of your hot sleeper problems, you should also consider other bedding solutions for hot sleepers like a hybrid cooling mattress pad, a mattress topper, a down comforter, and more. For example, it's well known that foam becomes warm and retains heat. Although foam mattresses may be the epitome of comfort today - your sleep could potentially suffer if you're a hot sleeper sleeping on a foam mattress. Using a gel mattress pad or mattress topper that offers cooling features will not only keep your temperature regulated, but it will also help to give you the most comfortable sleep every night. Also, you can't forget about the top of your bed. Check out our wide selection of soft down comforters and blankets with cooling properties so you no longer have to kick every blanket off your bed to beat the heat at night. Plus, with top brands like Therapedic® TruCool® and Hypercool™, Sleep Philosophy Flexapedic, Brookstone®, Serta® Sealy® Instant Cool, and more, Bed Bath & Beyond has just the thing to cater to hot sleepers so you can get the best night's sleep.