smart home & home improvement
Quirky smart home & home improvement
Showing 1 - 1 of 1 products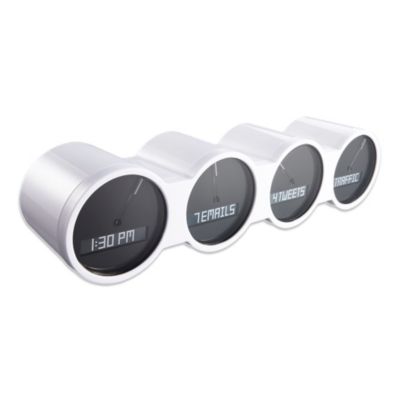 Quirky
Excluded from coupons
Clearance!
Online Only
In stock
for standard shipping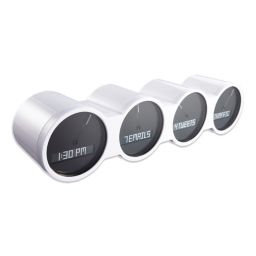 Electronic Sale
At Bed Bath & Beyond, we offer plenty of home goods like cooking supplies and bedding, but did you know that we also carry smart home products? Find all the tools you need to modernize your home with our home improvement sale and smart home sale. Whether you're looking for a smart thermostat or a voice assistant, we have plenty of options for you to choose from. You can implement smart technology virtually anywhere, no matter how small or large the space. Additionally, you can stay within your budget by taking advantage of sale prices.
Smart home technology enhances regular, everyday items by making them more useful. An example is video doorbells, which are extremely popular today. Regular doorbells chime when someone presses the button. With video doorbells, you can monitor who is outside from your smartphone. Technology like this can provide homeowners with a greater sense of security. Voice assistants are another popular smart home technology. Voice assistants can connect to and control your other smart devices. Take the example of getting into bed and forgetting to turn off the light. Just ask your voice assistant to do it for you. Similarly, you might want to set an alarm to wake up on time. Voice assistants can help you accomplish that too. These days, almost all appliances are smart in some way.
One of the greatest advantages of smart home technology is that it can increase efficiency. Simple things like being able to adjust the thermostat or turn on the lights in a room while out of state can be extremely helpful. Smart technologies can be fun too. You can easily set the mood when you host parties at your house by adjusting the lighting and music directly from your smart device. Your guests will enjoy creating memories with you at your home. Whatever your problem or goal, smart technology usually has a solution.
Smart home technologies offer a great return on investment in home improvements. You can use them to transform your space into a more high-tech and luxurious one. However, modern technologies are not without their price tags. With our electronic sale, you can get these items for an incredible price. Implementing these technologies over time will save you even more money. Despite the benefits of smart technology, older technology can continue to serve its purpose until you can afford to upgrade. Our smart home clearance listings will show you how much you can save.
If you're looking to create greater efficiencies in your household, check out products from brands like Ring and Flex Seal™. Smart technology can add a whole range of useful features to your home whether your goal is to improve safety, add convenience, or simply make it easier to interact with and operate your appliances. View all clearance sale items, and get to shopping. At Bed Bath & Beyond, we love being able to offer conveniences that help make your life easier. After you get used to using the latest technologies, you'll wonder how you ever got along without them.