NON-MEMBER PRICE
BEYOND+ MEMBER PRICE
$15.99
Ships free
orders over $39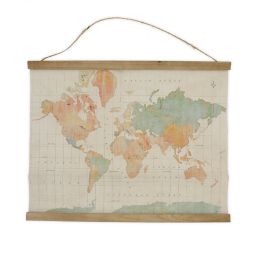 Decor
Looking for dorm room inspiration? Our collection of college decor helps you give your room or apartment a glow up that will carry you through the semester with style. We know decorating a temporary living space isn't easy, but we're here to help. With just a few carefully chosen items, you can turn your dorm room into a home away from home - your personal oasis where you can study, sleep, or relax with friends in comfort. What items are on your list this semester? Bed Bath & Beyond is your one stop shop for college decor like
lamps
,
rugs
,
wall art and frames
,
diffusers and fragrances
, slipcovers, window treatments, clocks, throw pillows, mirrors, and tons of cool decorative accessories. Say goodbye to cold, impersonal dorm rooms and hello to a space where you'll love spending time.
Whether you're setting up your dorm room or college apartment for the first time, or want to make over your existing space, our experts have a great selection of products to get you started. A bare dorm or apartment can seem ugly and plain at first. Don't panic! Just a few well-chosen, cool and affordable pieces can turn your room into a cozy space you'll be happy to come back to after class. After you have the big things sorted - desk, bed, and chairs - it's time for the details and things that really show off your personality and style. Make your mark with fun area rugs that both feel great on your feet and hide an unsightly floor or worn-out carpet. Other great ideas include removable wallpaper to really up that wow factor, slipcovers to revive and refresh your futon, and so much more.
College Decor Do's and Don'ts
Before you start shopping for your dorm decor, it's always a good idea to check and see what you can and can't do. For example, some college dorms and apartments won't let you paint or put nails in the walls. Even if that's the case, however, you can still get by with tape, poster putty, or wall hangers that won't cause damage when you take them down at the end of the year. Another decor don't? Don't overdo it. College dorm rooms and apartments are small and can easily become cluttered. The key to excellent dorm room decor is simplicity - a few great pieces go a long way. A decor do? Plan some of your decorating ideas in advance, but don't buy everything at once. Bring the essentials but give yourself time to get used to your new space and discover your new personal style!