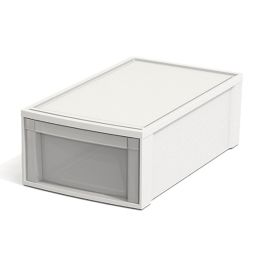 Simply Essential
NON-MEMBER PRICE
BEYOND+ MEMBER PRICE
$25.20
Top Rated
Sale!
Free Shipping on Orders Over $39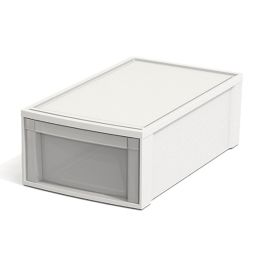 White storage containers
Getting organized for college is a must and our huge selection of storage baskets, bins, cubes, and containers will instantly help you save much needed space. Purchase sleek and stylish college storage bins and storage boxes to hold all of your smaller items. Select the Studio 3B Storage Cart which features three up right drawers with wheels for easy moving. Buy zippered underbed totes to keep your garments neatly packed and stored away. Choose a Cube Armor trunk for a durable solution to holding items that you want kept out of harm's way. Use a stylish wall mount, jewelry organizer to keep all of your precious jewelry neat, organized, and in a convenient place. Find drawer organizers and drawer dividers that will alleviate messy drawers. Whether you're living in a dorm or an off campus apartment, if you need to save space and get organized, find the ideal solutions today to avoid the clutter.