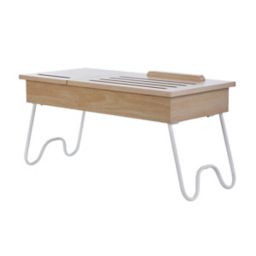 Simply Essential
NON-MEMBER PRICE
BEYOND+ MEMBER PRICE
$32.00
Free Shipping on Orders Over $39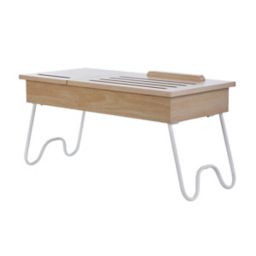 Office Furniture - Product Type: Lap Desk
Whether you work at home or need a place to study or game, our office furniture for small spaces will nestle comfortably into any size room. A well-designed office space helps with productivity and comfort, and it's easy to achieve this even if you don't have room for a big home office. Our office desks, chairs, and storage for small spaces ensure you make every inch count. No matter what your personal style - traditional, modern, industrial, or glam - you'll find it in our special collection. We've gone through our favorite office furniture and chose the pieces that work best in dorm rooms and small spaces. We think you'll love our selections and we hope they inspire you to create the workspace of your dreams!
No matter what the size of your room, you can still create a home office that allows you to dream big. Office furniture for small spaces allows you to utilize all the room you have without sacrificing personal style or office necessities. For example, check out our office desks for small rooms and space saving desk chairs. You'll find desks that meet any need - corner desks, secretaries, standing desks, and workstations. And, you can make a real statement with an ergonomic office chair, available in a variety of styles and colors. Finish up by playing double duty with furniture/storage - rolling carts, bookcases, and shelves to store all your office accessories (include some decorative pieces or plants). Your office space may be small, but the possibilities are huge.
Choosing space saving office furniture
Even if you only have a small nook of space to carve out for your home office, you can still get a functional office going. The minimalist look is trendy at the moment, which means there's a lot of office furniture for small spaces available. Which is great news for you and your budget. Here are just a few things to keep in mind when shopping for office desks, chairs, and more for small rooms. Consider a corner desk, to take advantage of wasted space. Use vertical space with tall bookshelves - they draw the eye up and provide lots of storage. Make sure every piece of furniture is functional or plays double-duty. For example, if you need a side table for a printer, look for one that has extra storage. Lastly? Keep your cords and chargers organized. A clean space makes an office area look more peaceful.