As Seen on TV Gifts by Price
Showing 1 - 1 of 1 products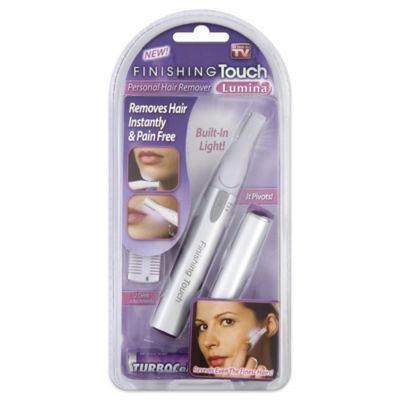 As Seen on TV
Ready for Pickup when store opens at 10 AM
at
Dulles
In stock
for standard shipping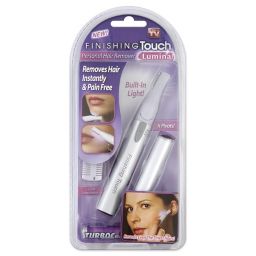 Gifts by Price
Check off friends and family on your list with holiday gifts that give back all year long. Self-care items are a great way to show your appreciation and support. Bed Bath & Beyond has a great selection of bedding and bath gifts that meet even the pickiest person's needs. From pampering routines to grooming and relaxation gifts, we've got the options you want for gift shopping. Check out our inventory of beauty and style gifts, massage and relaxation tools, coffee and beverage machines, and much more. You'll also discover lots of items for holiday gift exchanges with your fellow club members or coworkers.
Discover the quality and durability of gifts from the Calvin Klein® collection at Bed Bath & Beyond. Calvin Klein® offers sophisticated, iconic patterns and materials in a minimalist style. Take a look at their bath accessory collections and single-item bathroom accessories in acrylic, porcelain, and stainless steel. Their bedding and comforter choices are also a great buy for presents under $100. We suggest their Star or Vintage Irish Chain throw blankets for starters. These 100% cotton blankets are ideal for snuggling up and enjoying cold weather.
Solve all your gift-buying problems by choosing to give gifts that match the recipients' interests. Nothing pleases hobbyists and aficionados more than acknowledging their enthusiasm for a special product or topic, and Bed Bath & Beyond can definitely help you level up your gift-giving game. We've got options that will put a smile on your face - and theirs. Choose from categories including beauty, coffee, scent, kitchen appliances, serving and entertaining items, pet care, and tools. You'll even find name-brand smart speakers, displays, and hubs among our technology gift items. These are ideal for those who'd appreciate having the latest technology upgrade for their home smart system, phone, computer, or tablet.
Do you have someone on your gift list who needs help getting organized? If so, the brand you want to explore is Squared Away™. We love their wide selection of shelf, closet, and under-bed storage products. Many of their cube storage furniture items cost less than $75. They also offer desktop organizers, bedside caddies, and kitchen and bath accessories.
Find gifts that are perfect for a special person in your life when you shop using our gifts by recipient resources. You'll find gifts for her, gifts for him, gifts for kids, and gifts for teachers. We also offer top gifts across categories, so you can locate hot gift items. Think oversized throw blankets, single-serve coffee makers, organic cotton robes, robot vacuums, and bath towel warmers. There's so much to choose from, you may have to buy a few gifts for yourself, too! You'll find gifts under $25, $50, and $100. For cozy, comforting gifts, we suggest products from Bee & Willow™. Their quilt sets and bedding collections are soft and pleasing to see. While you're choosing gifts, keep in mind that when you purchase from our online store, you get free shipping for orders of $39 or more. At Bed Bath & Beyond, we make it easy to load up on the savings!