Get up to $100 in My Funds Rewards!
Get up to $100 in My Funds Rewards!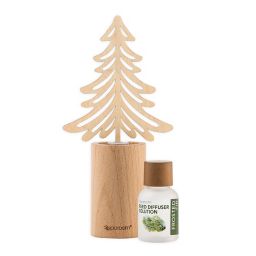 Mikasa & SpaRoom Indoor Christmas Decorations
Expecting guests for the holidays ? whether you are hosting company or you?re visiting friends and family, Christmas kitchen towels come in handy; they add a festive note to your home and make a great hostess gift, so stock up and spread some holiday cheer. Decorating your home for the holidays and trimming the tree is a grand tradition; mixing new ornaments amongst old favorites helps to build a family legacy and make memories you?ll treasure forever. Our selection of indoor Christmas decorations includes ornament trees, gingerbread houses, tree skirts, wax warmers, holiday pillows, tree toppers and more. Modern indoor Christmas lights are available in a range of presentations including pre-lit garland, pre-lit trees and LED lighted holiday animals; the easy to use decorations are fun to display year after year. Traditional Christmas candles add to the ambiance, proving enticing aromas and flickering light that is perfect for the holiday table.