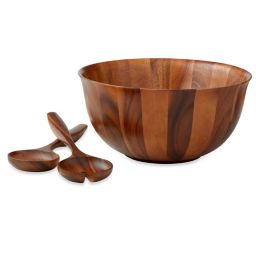 B. Smith
NON-MEMBER PRICE
BEYOND+ MEMBER PRICE
$39.99
Top Rated
Wedding Registry Favorite
Free Shipping on Orders Over $39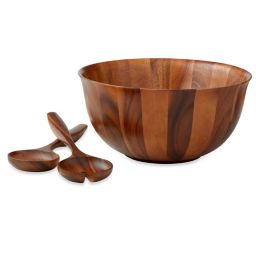 B. Smith Fall Shop
As the cooler weather blows in and the sweaters come out of storage, there's no doubt your home needs to feel the warmth as well. Bed Bath & Beyond is here to help with an assortment of fall
home decor
, bedding, bath, dining, cooking, bakeware, and more. Bed Bath & Beyond is home to everything you need to create a beautiful autumn oasis that your family and friends will treasure. Want to treat the kids to pumpkin-shaped waffles on a cool weekend morning - we've got you covered. Looking for mini cast iron skillets for your famous cornbread - we've got that too. Maybe you need that extra-large pot to make meatballs for family dinner - look no further for all your autumn essentials to create your fall favorites. With a few charming touches to your decor, your family and friends are sure to make your home the gathering place this season.
The fall decor doesn't have to end with your main living area, be sure to extend the cozy feeling throughout your home to your bedrooms and bathrooms as well. With brands such as
Bee & Willow Home
, your space will be complete with throw pillows, throw blankets, bedding sets, towels, and wall decor. Pick the perfect wreath to accent your wall, or a new set of guest towels for the half bath - your guests will be sure to appreciate the thought that you've put into shared spaces for the holidays. Decorative pumpkins, bathmats, shower curtains, and throws all help to add a charming fall feel to any room in your house, after all, who says you shouldn't sprinkle a little cheer in every room? Choose from a multitude of fabrics, solids, patterns, prints and more to complete your home's seasonal decor from top to bottom.
What Kitchen Essentials Do I Need for Fall?
There's no doubt about it, the kitchen is the heart of the home - it's where everyone gathers for holidays and special occasions, or even on the daily just to share your day's events. Bring the coziness of the autumn into your kitchen with fall cookware, kitchen autumn essentials, and thanksgiving decor from brands such as Artisanal Kitchen Supply and more. The fall is filled with chili cook-offs, cozy stews, apple pies, pumpkin pies, Thanksgiving turkeys, and every home cooked dream that you can imagine. From cutlery to slow cookers, rolling pins to roasters, measuring cups to bakeware, your kitchen will become your fortress for all things fall. You can even complete the decor with a themed kitchen mat to give your feet a rest after a long day of baking cookies and prepping your holiday roast. Your kitchen isn't the only thing you'll be warming up with an oven full of autumn-inspired casseroles, soups, and delicious desserts.