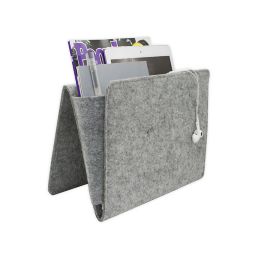 Kikkerland
NON-MEMBER PRICE
BEYOND+ MEMBER PRICE
$11.99
Free Shipping on Orders Over $39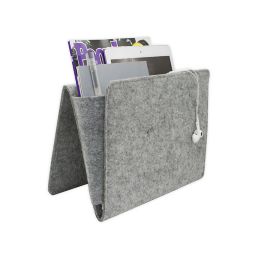 Polystyrene Closet Storage
Keep your clothes, shoes, and everything else in your closet neat and tidy with closet storage solutions from Bed Bath & Beyond. With a great selection of closet organizers to choose from, Bed Bath & Beyond ensures everything in your closet has a designated home, so it's easy to put things away. Small closet? No problem. Utilize all of the space available by cleverly using shoe racks, storage bins, and the right hangers for your clothes. Bed Bath & Beyond even carries over the door organizers to help with saving even more space. Do you have a friend or family member heading off to college? Since dorm rooms are infamously spall spaces, storage solutions like under the bed organizers, cap and scarf organizers, and over the door hooks make the perfect going away gift for them. Having the right closet storage is essential for a happy and healthy dormitory experience. Do you have a friend or family member purchasing a new home? Grab some handy hanging storage or storage bins as a useful housewarming gift. If you are the one that just became a homeowner, closet storage and organizers are great gifts to add to your Bed Bath & Beyond housewarming registry. Read on to learn more about utilizing all of your closet space.
Do you own a lot of shoes and don't know what to do with all of them? Avoid throwing them all in a pile in the back of your closet or worse, on your closet floor with a handy shoe rack. At Bed Bath & Beyond, we have a variety of shoe racks to choose from, making organizing your shoes a breeze. Most of the racks will come with at least two-tiers and can neatly store up to eight pairs of shoes. If you require more shoe storage there are racks available up to ten-tiers. For even more closet organization, choose from our assortment of storage bins to keep your items tucked away. Whether you're looking clear up some closet space by putting away your summer or winter clothes (depending on the season) or just want a place for the items you don't use every day, storage bins are perfect to keep up high on a closet shelf or the floor under your hanging clothes. With everything from stackable storage boxes, shoe boxes, storage totes, and so much more, Bed Bath & Beyond has just the storage bin you need.
Utilize All the Space Available
If you want to utilize all of the space available within your closet, here are a few suggestions we think will optimize your closet. First, make sure you have enough hangers for all of your clothes. There are plastic and wood hangers available in our inventory, along with suit and dress hangers for keeping your formalwear looking its best. We also sell bundles of hangers, so you'll never have to worry about running out. If you don't want to use up all of your closet space for shoes, consider buying an over the door shoe rack. This will let you take advantage of space that otherwise would go wasted. At Bed Bath & Beyond, we also have over the door storage for belts, jewelry, and caps. Other ways to help use all of your closet space is by purchasing hanging storage for sweaters or pants and totes to keep everything at the bottom of your closet organized. Trust that Bed Bath & Beyond has everything you need for closet storage. Shop all of our great deals today!