Best Seller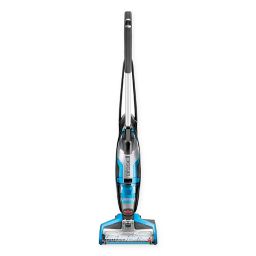 Bissell
Sale!
Wedding Registry Favorite
Free Shipping on Orders Over $39
Best Seller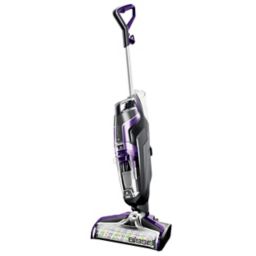 Bissell
Sale!
Wedding Registry Favorite
Free Shipping on Orders Over $39
Best Seller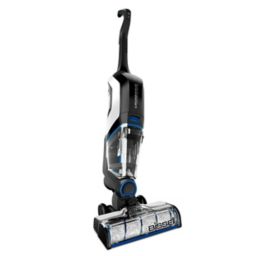 Bissell
Sale!
Free Shipping on Orders Over $39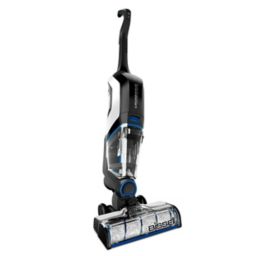 Wet & Dry Vacuums - Surface Type: Carpet
Bed Bath & Beyond knows that spills can be a hassle to clean up with a mop. That's why our wet and dry vacuums are a convenient alternative to clean up any mess. Not only do wet and dry vacuums make it easier and less messy, by picking up liquids with the hose, they are also versatile for picking up dust and grime. From popular brands in all-in-one, multi-surface cleaning systems that vacuum and wash floors at the same time, to large capacity portable models with accessories, and the well-known
Shop Vac
brand, you can find a product that is right for your needs. Cleaning up pet messes and keeping surfaces sanitary is easy with a wet and dry vacuum. A wet and dry vacuum has a two-tank system that keeps clean and dirty water separate so you are always using clean water and formula on your floors. The specialized pet cleaning product removes pet odors while the Multi-Surface Pet Brush minimizes annoying pet hair wrap. If you prefer a vacuum with a large capacity tank, we have a variety of lightweight, easily maneuverable models that effortlessly pick up pet hair, dirt, and spills on your carpet or hard floor.
A household mess can happen without warning and most often occurs when least expected. And, sometimes, even automobiles can become messy with food spills or residue resulting from inclement weather conditions. That's why Bed Bath & Beyond's wet and dry vacuums with multi-purpose accessories and attachments, can even help keep your automobiles clean. And if you are one of those who has a special relationship with your vehicle (and have even given it a name), you'll want to keep your prized possession's interiors clean. Why not keep a portable vacuum cleaner handily accessible in the trunk? The portability of these vacuum cleaners provides means they come with rechargeable batteries, get into hard to reach places, save time and make frequent cleaning easier. We also offer Shop Vac vacuums which have been popular for some time because they are more powerful than the standard
vacuum cleaners
, can pick up larger objects from your floor and don't clog easily. For example, picking up a spilled box of cereal may only take a couple of minutes whereas the regular household vacuum may take much longer.
Tips and Tricks to Your Wet and Dry Vacuum
Did you know that wet and dry vacuum can be used to suck up water just like a wet and dry vacuum? Check if your unit uses the same collection tank for both wet and dry. Before using the appliance to suck up water, remove the dry dust bag (if applicable) and ensure the collection tank is empty of any fine dust and dirt. You may also want to remove the filter before attaching the water collection tool. Some models may have an automatic shut off when the tank is full. In other models, as the water gets sucked up, the motor pitch may increase to indicate that the tank is full. The appliance should be turned off and the tank should be emptied to avoid damaging the motor. Once the task is complete, it is recommended that the tank is rinsed out and dried before inserting the filter and dry dust bag. Using a wet and dry cleaner to soak up the liquid immediately after a household overflow may help prevent costly damage to flooring.